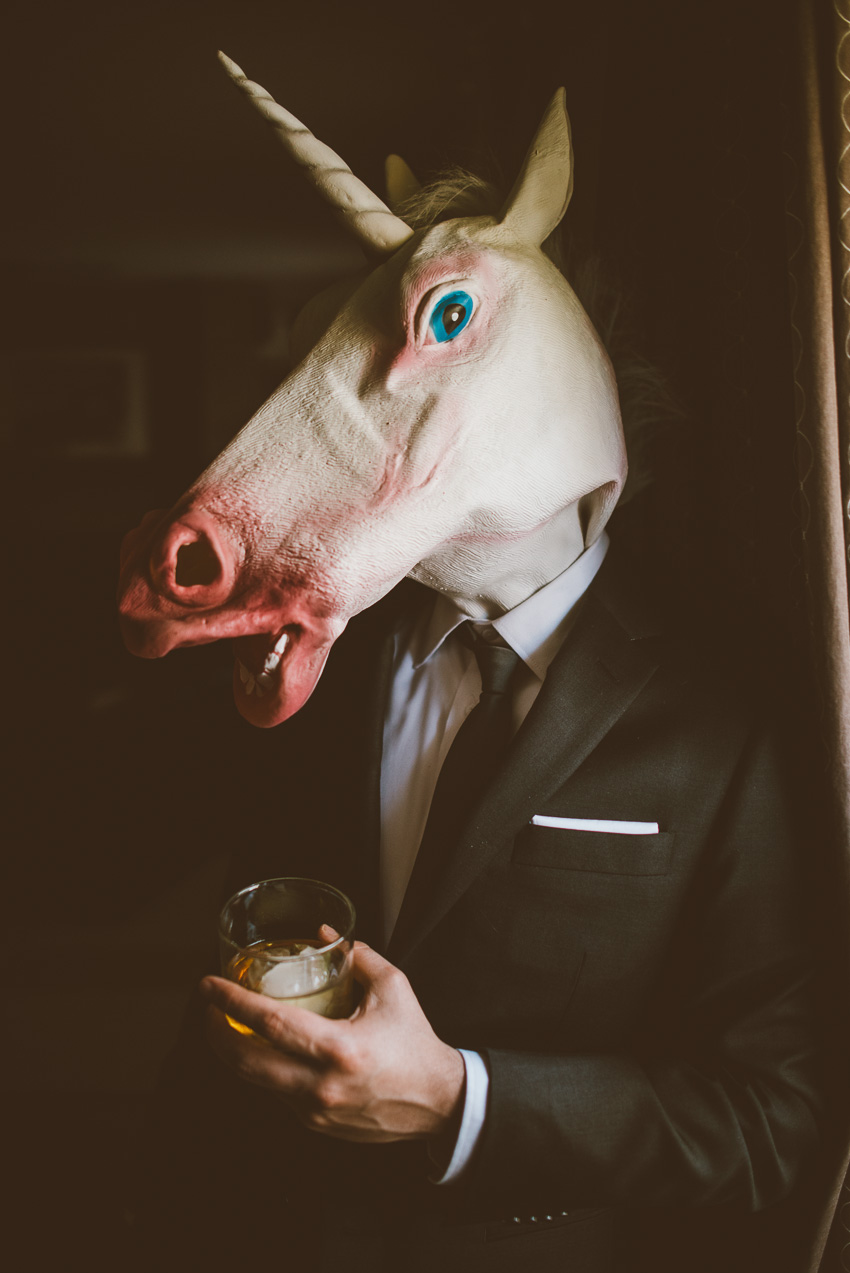 I'm sooo excited for tonight's UNICORN pre-show photo booth at Coldtowne Theater for Waterbed with Mac Blake. This mask is so creepy/awesome I had to get Derek in his suit.
Don't you want to get in on this?? I'll be taking photos at 9:15 until the show starts at 10. There will be other unicorn-inspired props, most of which I plan on keeping for myself. Channeling my inner 5-year old? Hell yeah.
Check out the FB event page with all the deets here. Or like Waterbed on Facebook for future updates.