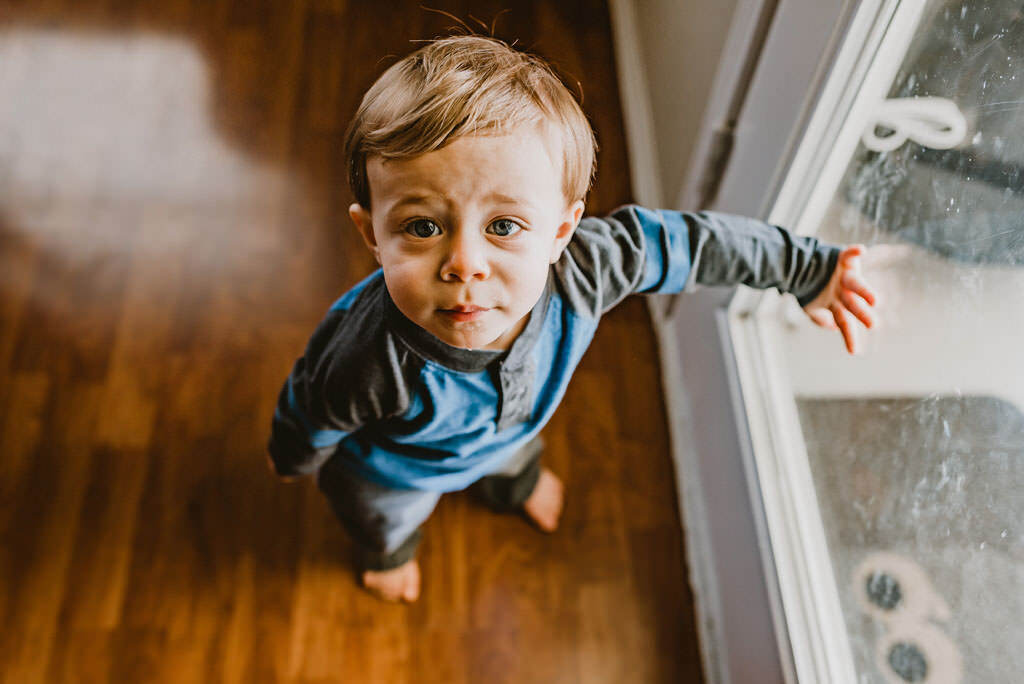 At-home sessions with a one year-old are an adventure. You never know what kind of day they're having when you walk in the door. Lucky for me, it didn't take long for Grey to start performing for the camera. He's clearly a charmer who knows how to melt hearts.
Just a couple of the cute bits:
Obsessed with his little Sesame Street books, which he wanted read to him over and over, he would carefully choose his selection, hand it over and then sit straight down and cross his ankles, giving you (and his book) his full attention.
During his snack, there was a "yummmmmm" for every bite. Tessa swears he thinks it's just part of eating - you have to make a yummm sound whenever food enters your mouth. I can't disagree with his enthusiasm, and, damn, it is the cutest thing.
Finally, I have to give a shout out to Aunt Katie who was always just out of frame and had him laughing and smiling the whole time. Seriously, she was magic.