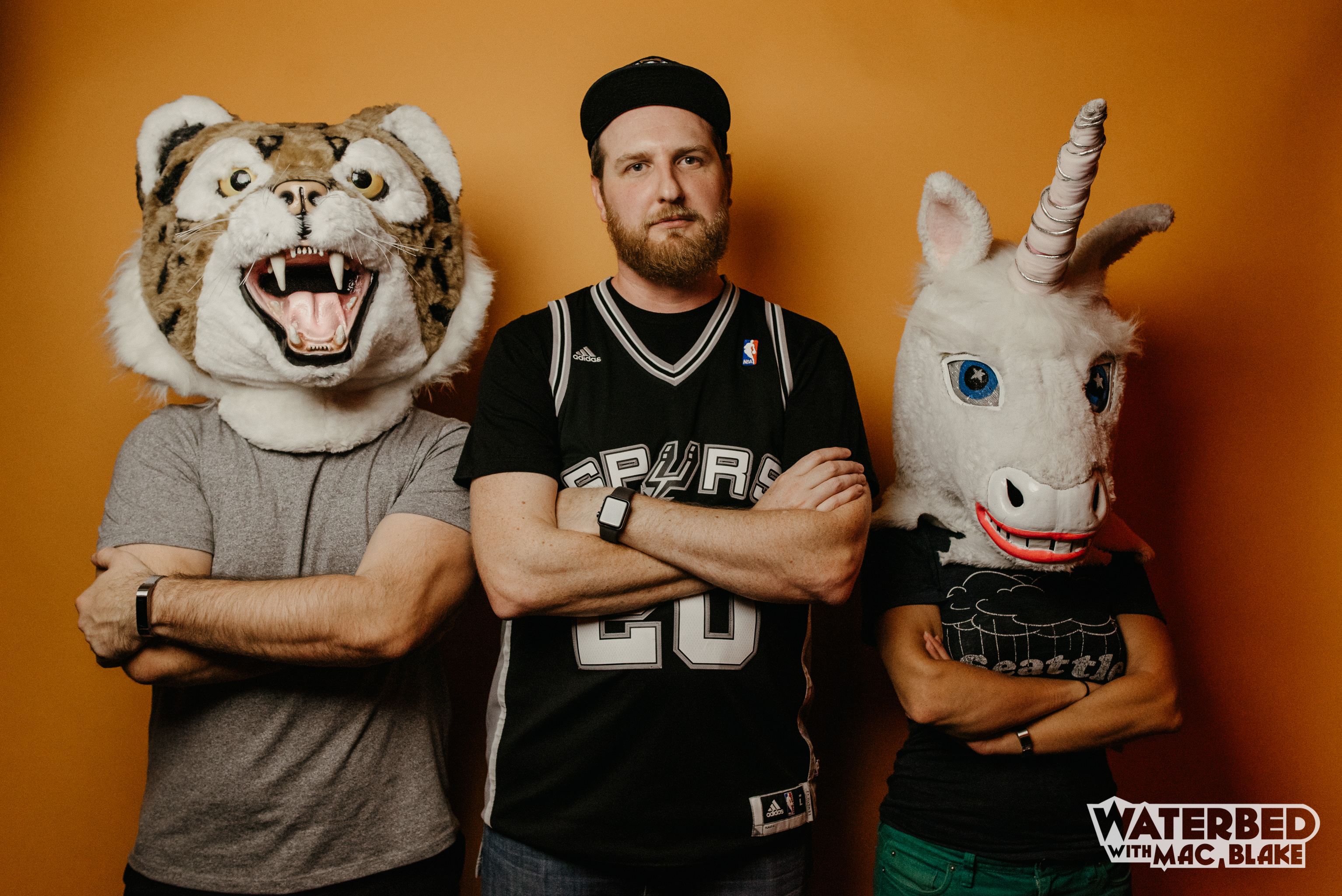 Mac Blake (see Spurs jersey above) asked me to shoot the first Waterbed photo booth in February 2015. Since then, we've hosted 35 photo booths, and this Saturday night will be our last and final one (tickets here). To celebrate all the nonsensical themes and nice drunk people I've gotten to meet and photograph for the last 4 years, here are some of my favorites...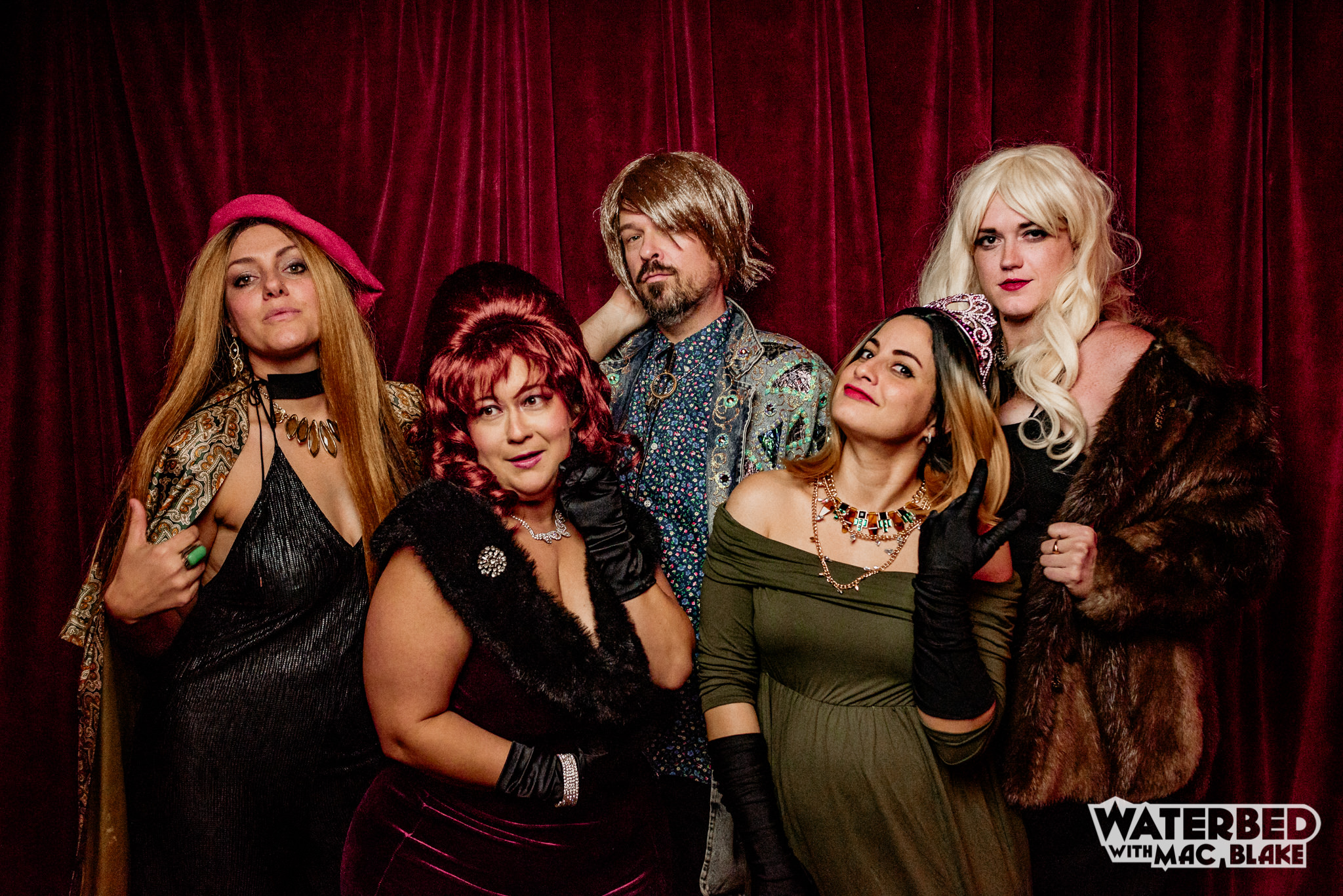 There's almost nothing as fun as photographing people in costume.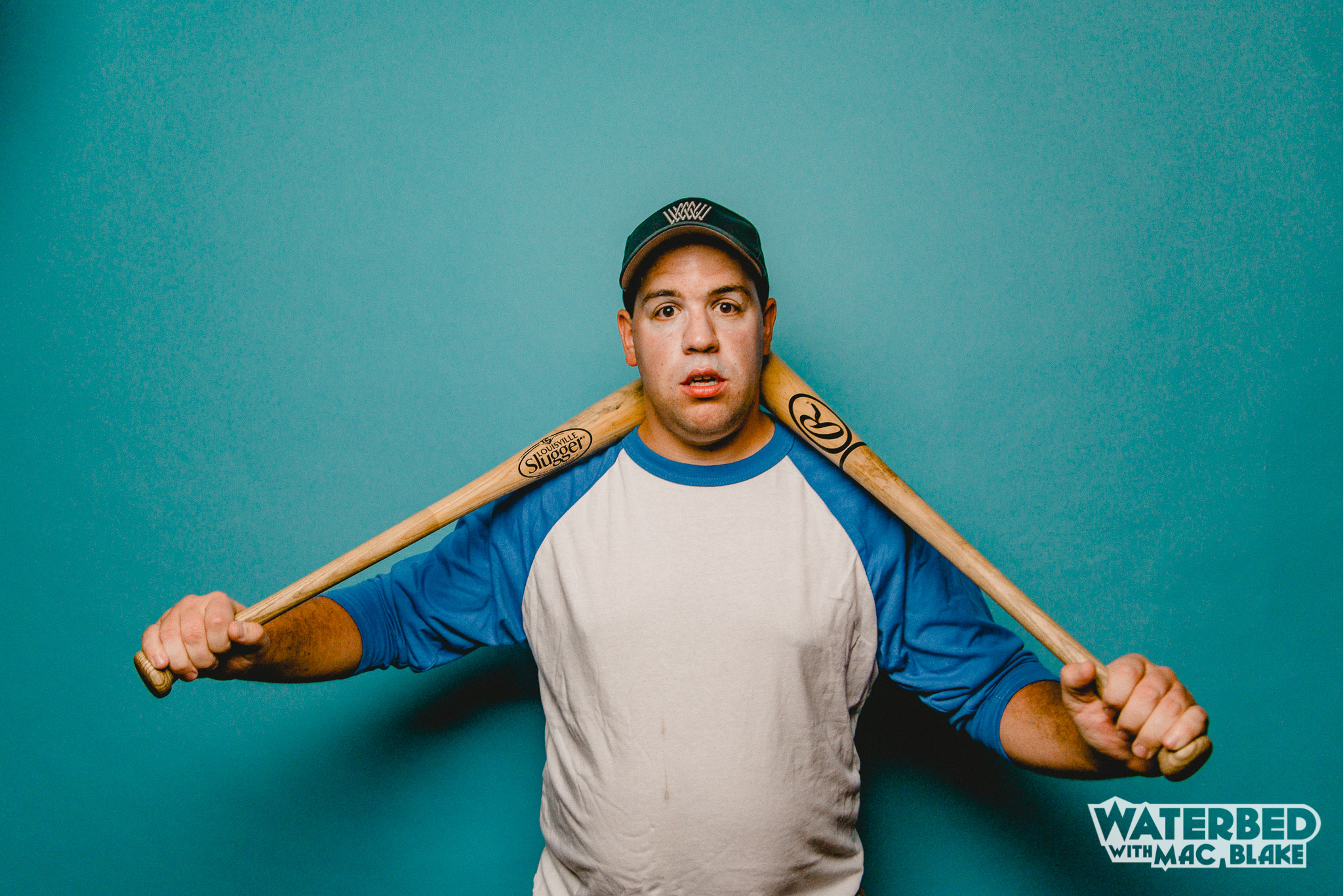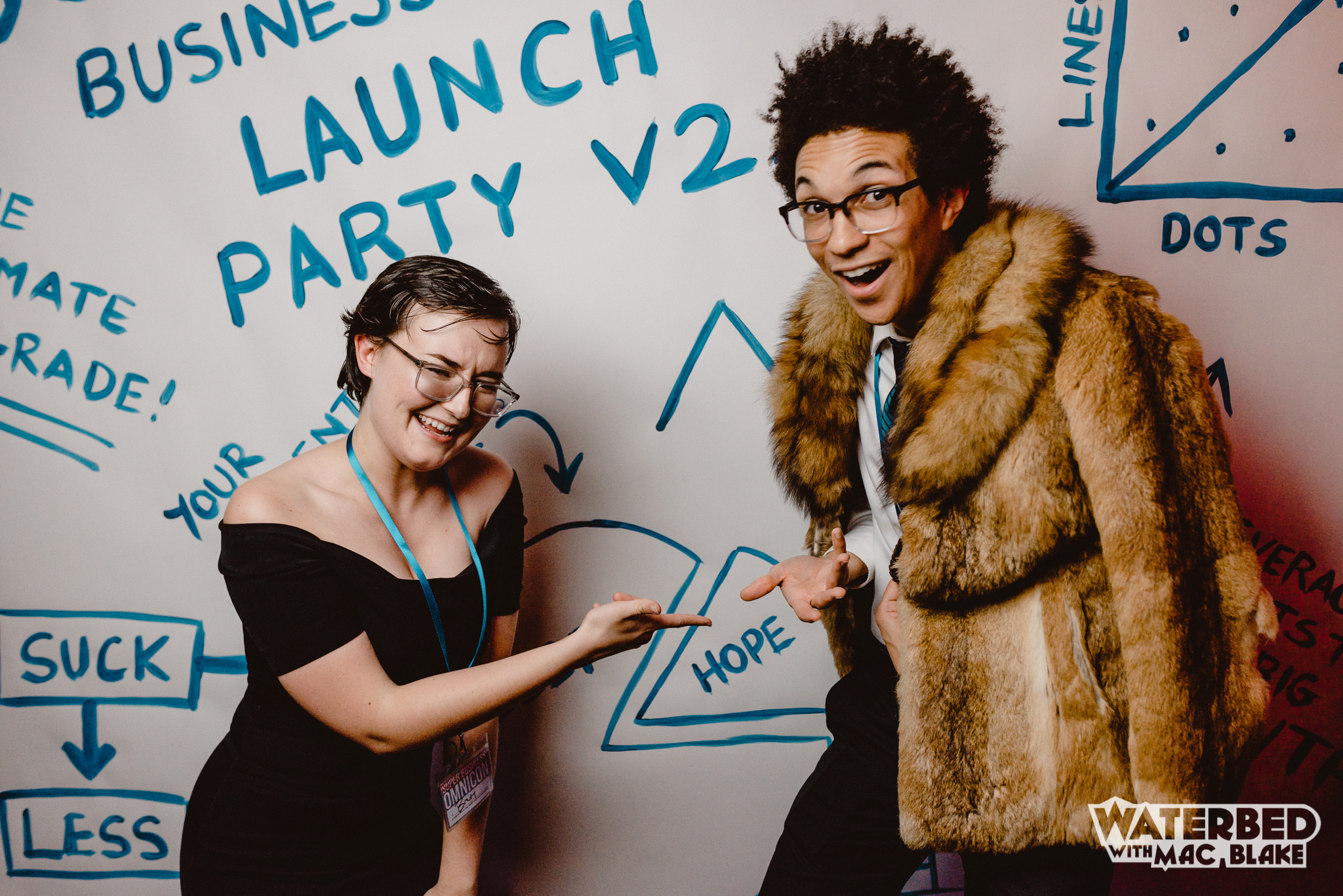 I'm thankful to everyone who pretended my hand-lettering on the paper backgrounds was cool.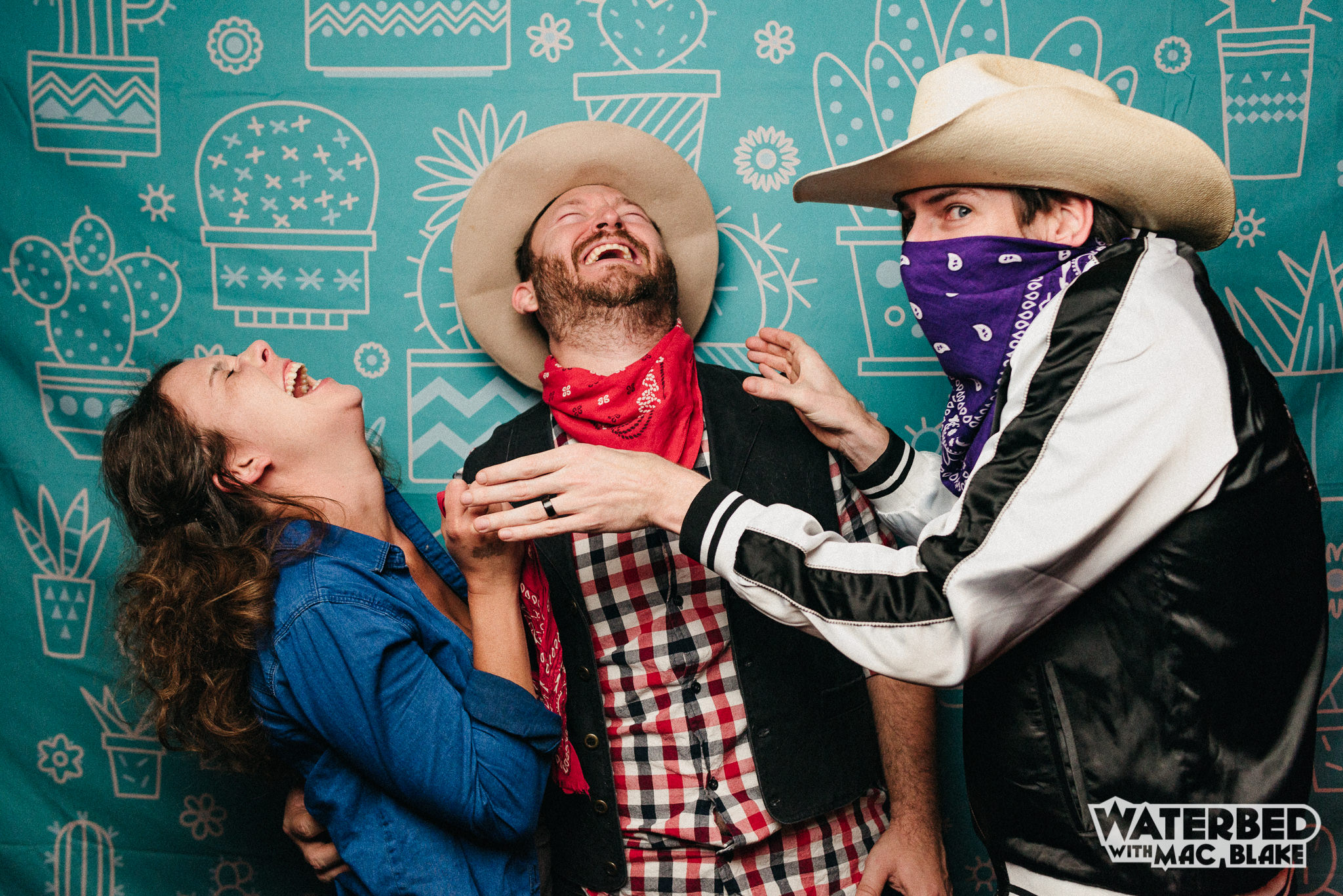 I think I asked Mike to be the bad guy in a western story and he immediately made these Dracula-esque, magic choking hands. It was a perfect moment. I've never laughed so hard.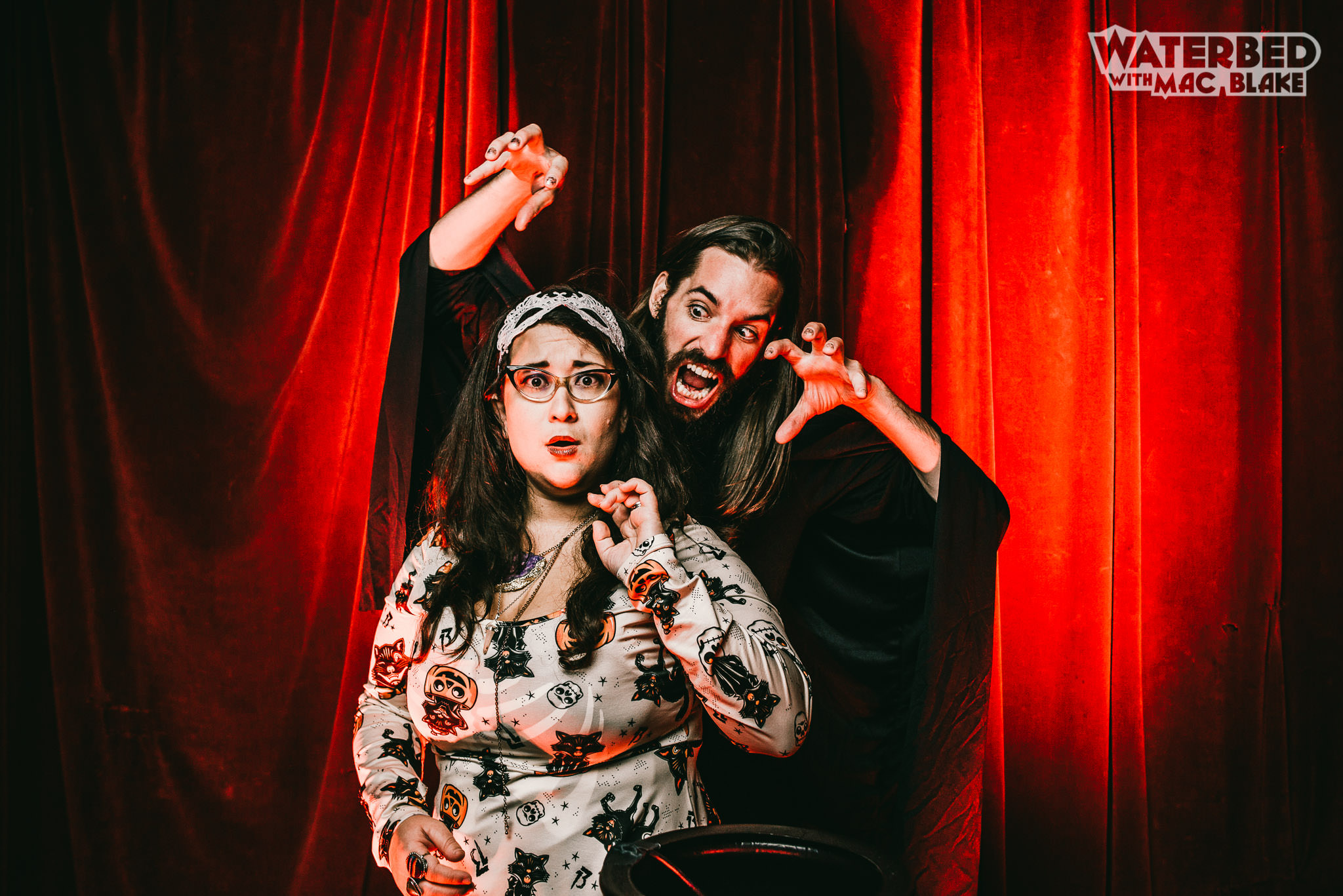 And speaking of Dracula hands, I would happily watch a supernatural drama/mystery/comedy/anything staring these two. But besides that, I loved whenever we got to play with colorful lights around Halloween.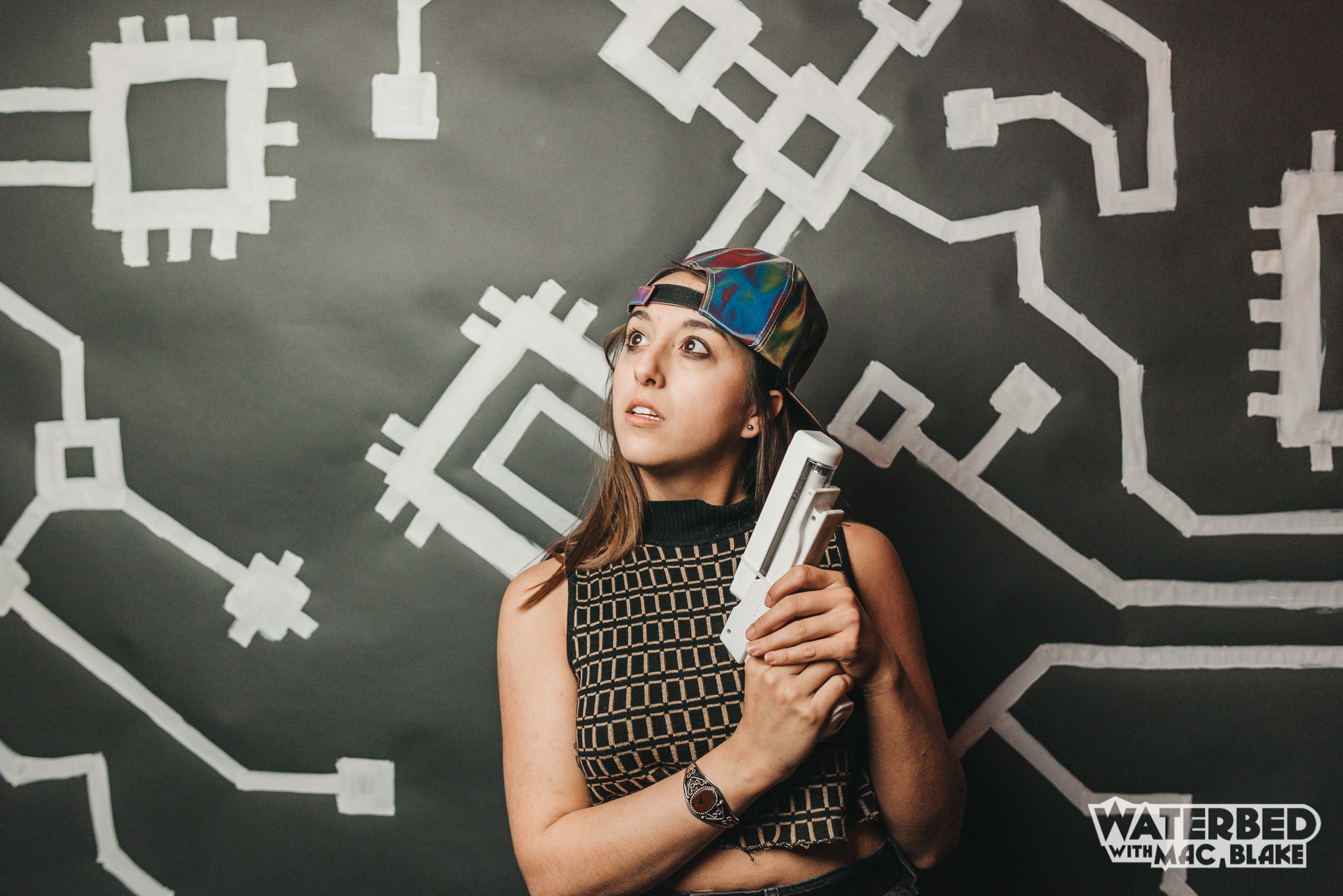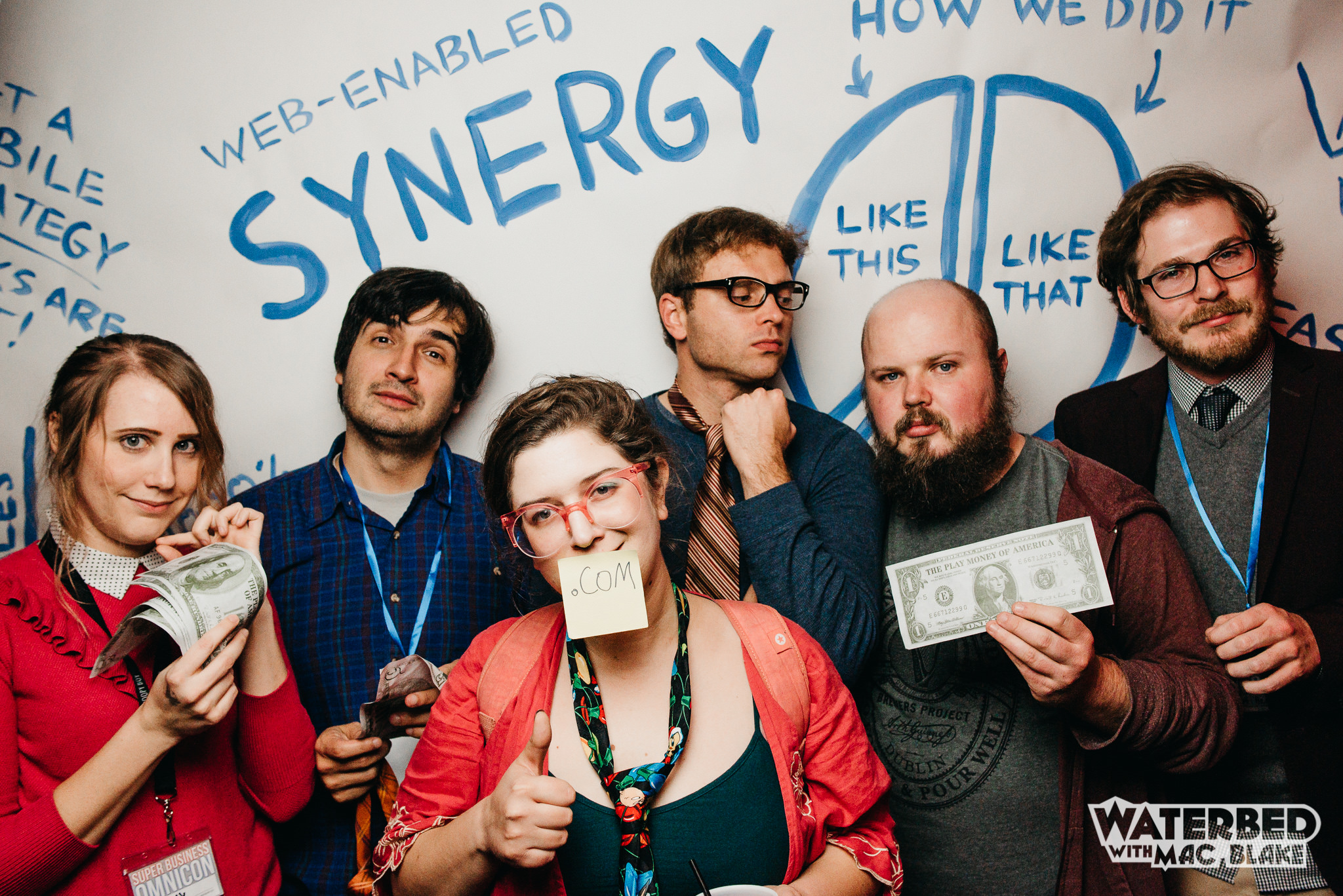 For the past 2 years, Waterbed has hosted the Super Business Omnicon, a "conference" for those who want to succeed at being rad at life, complete with Powerpoint presentations by the comedians on such topics as "How to Start a Cult".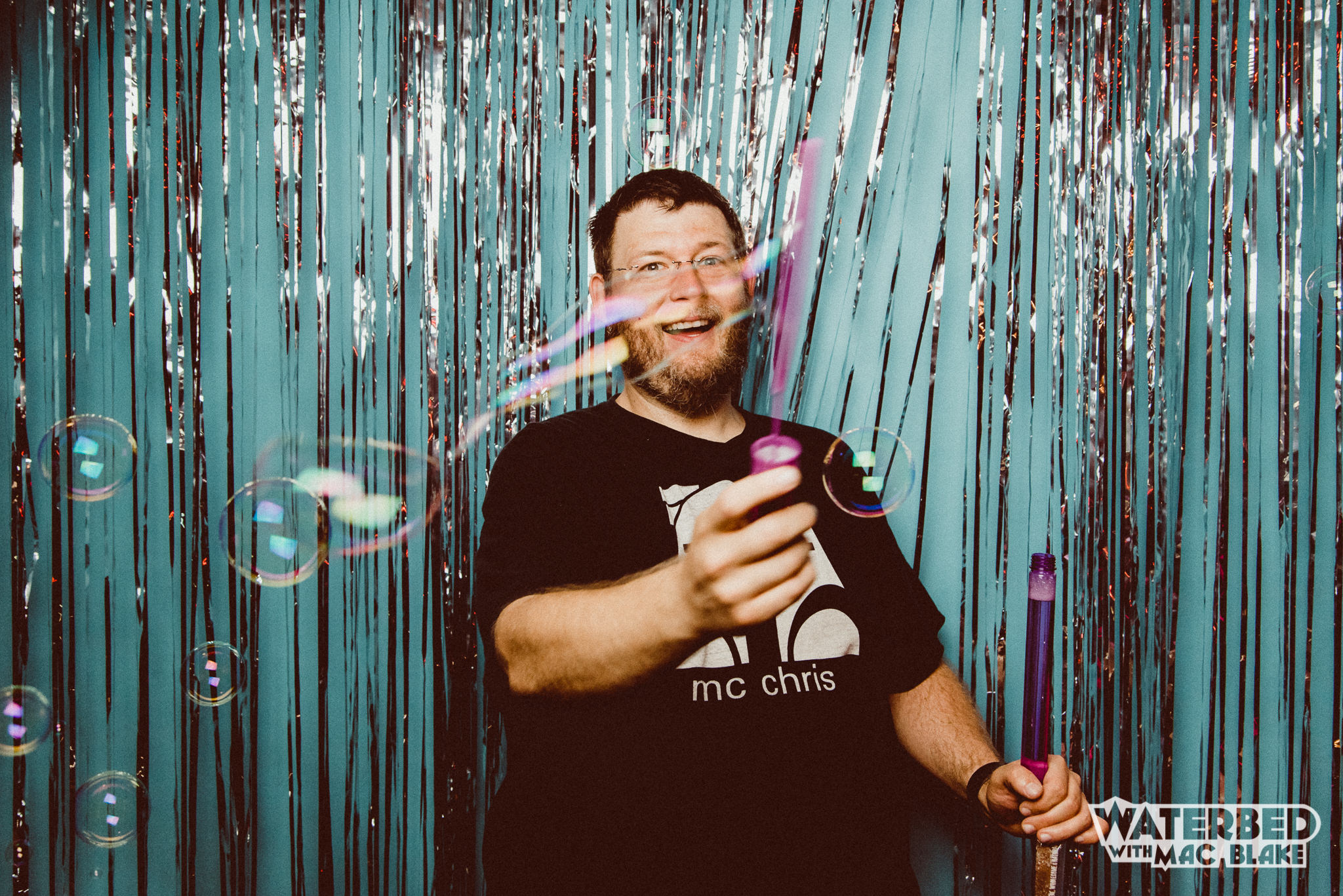 A "best of Waterbed" wouldn't be complete without a shoutout to Marcus. He's been supporting the show for years.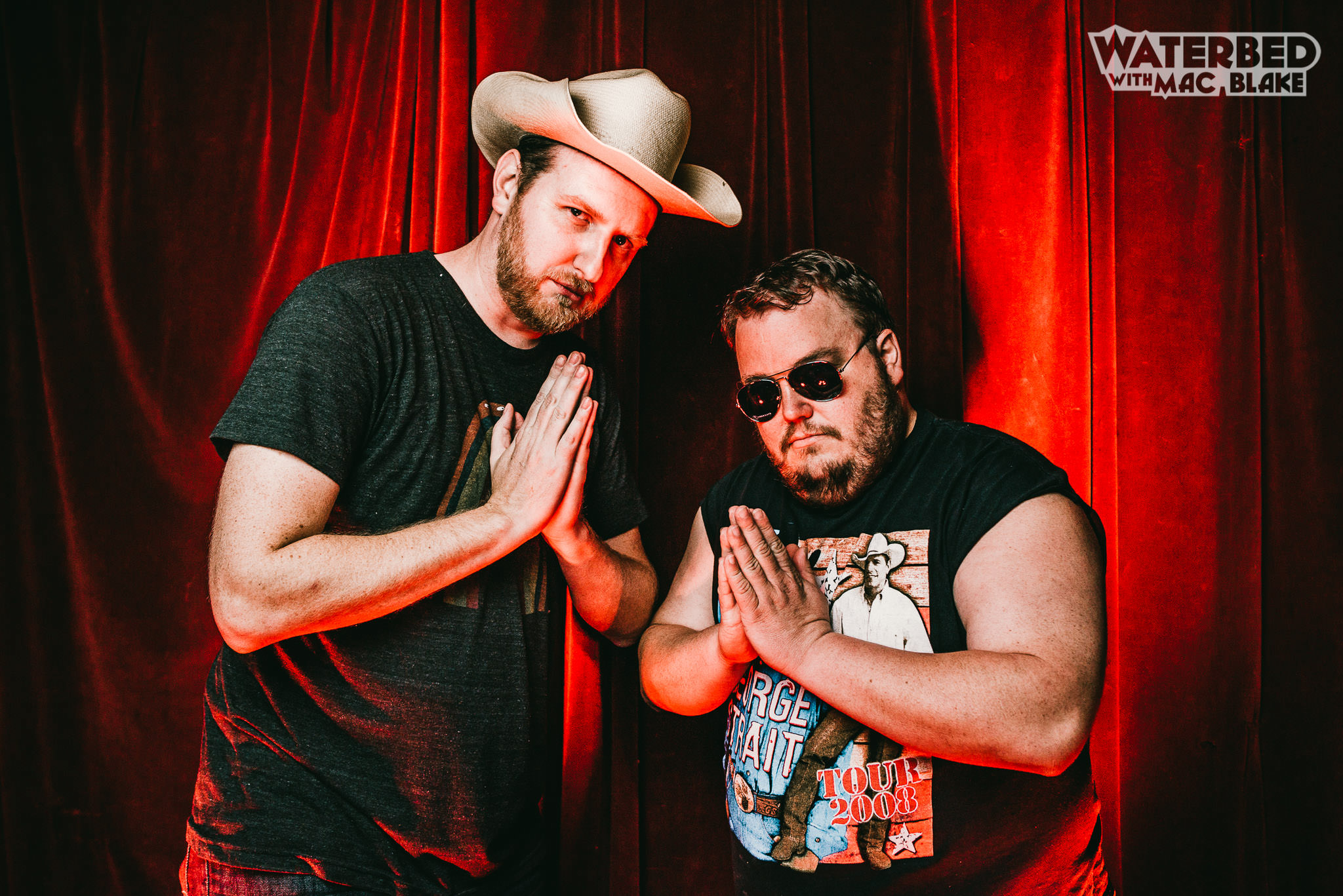 Together, Mac and Aaron are freestyle country western legends Knuck Deep, and they host a free monthly show at Barrel of Fun called Six Shooter. Check it out when you're in the Mueller area.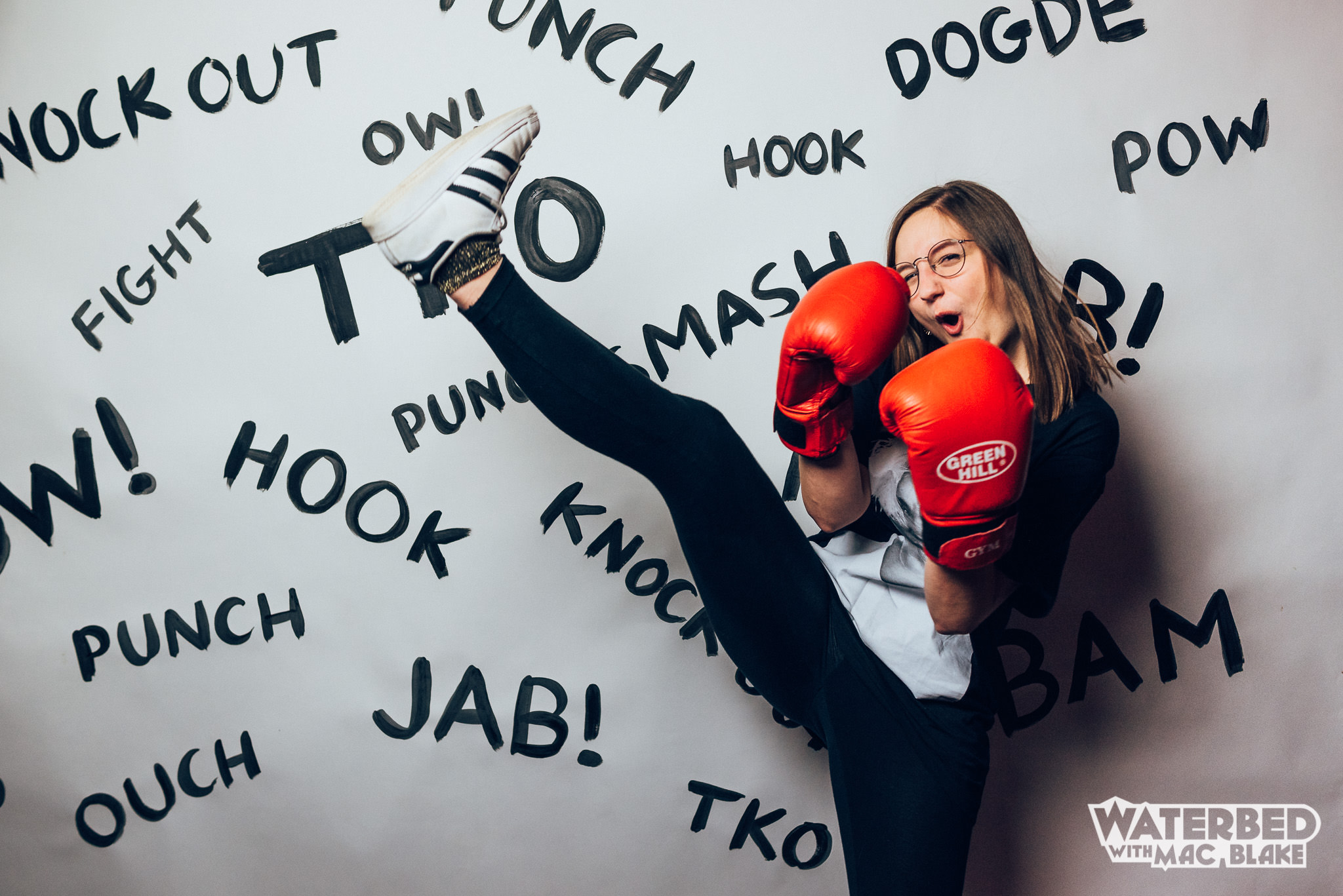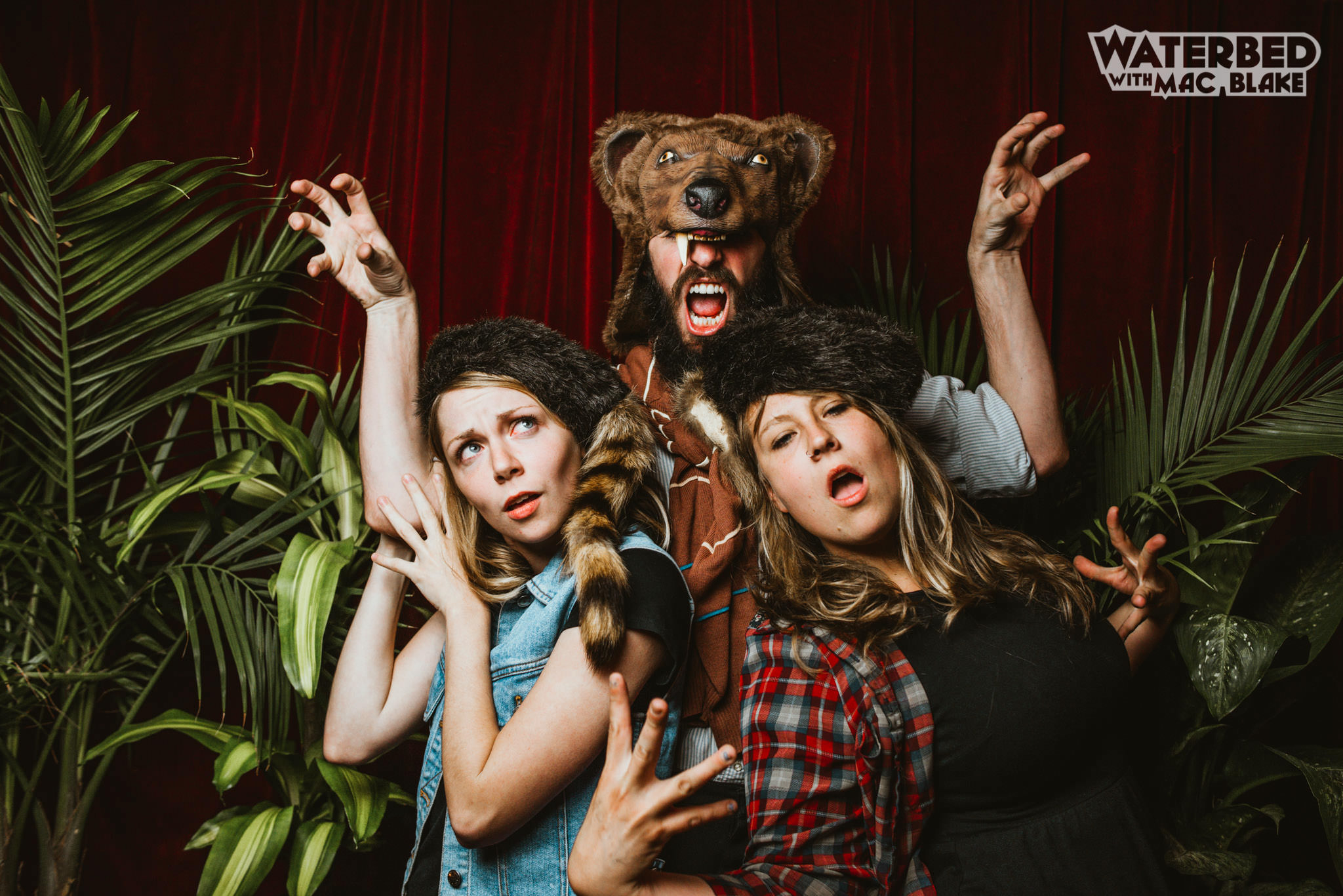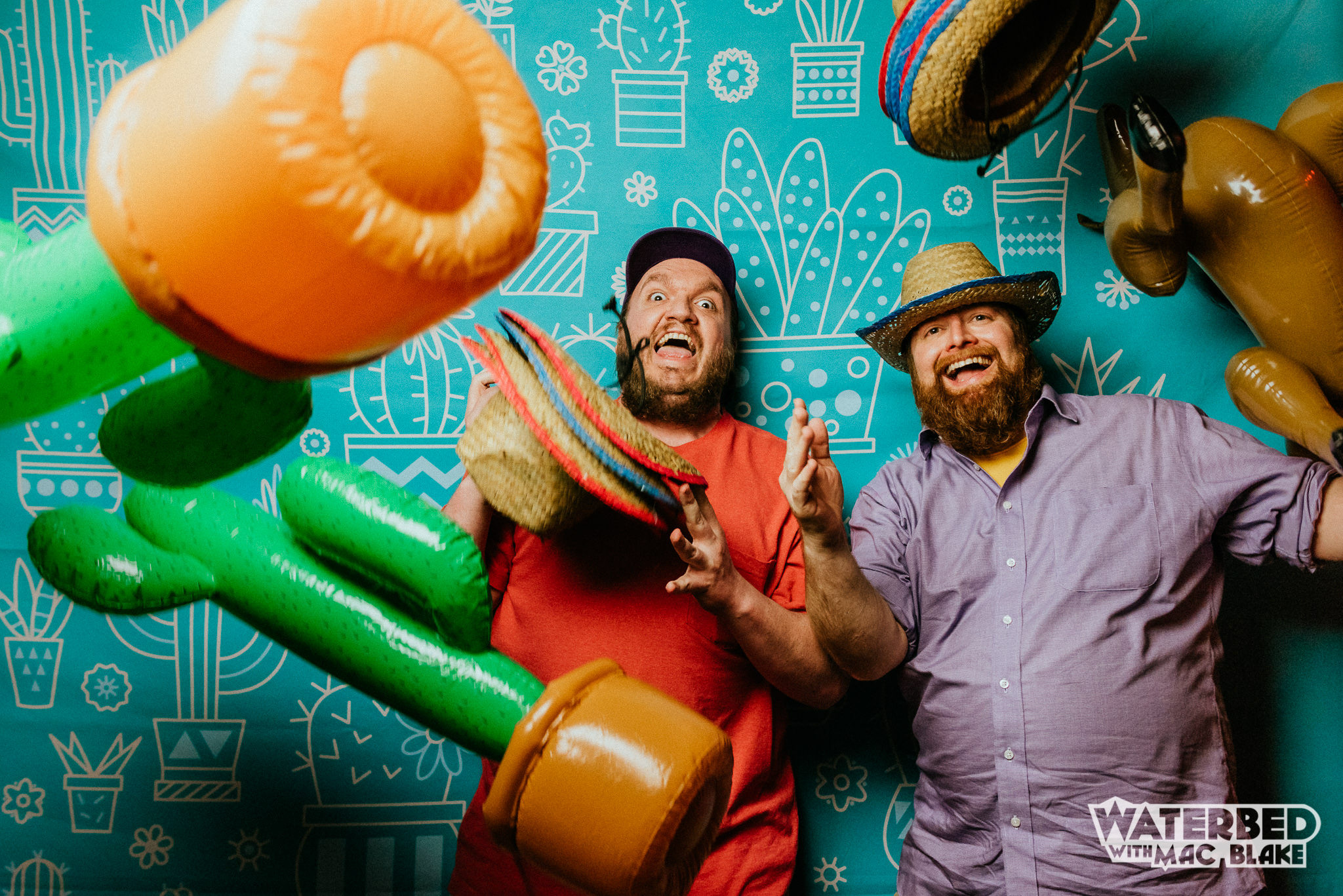 I'm a real fan of having people throw things for a photo. And Sam wanted to be holding everything, so it worked out perfectly.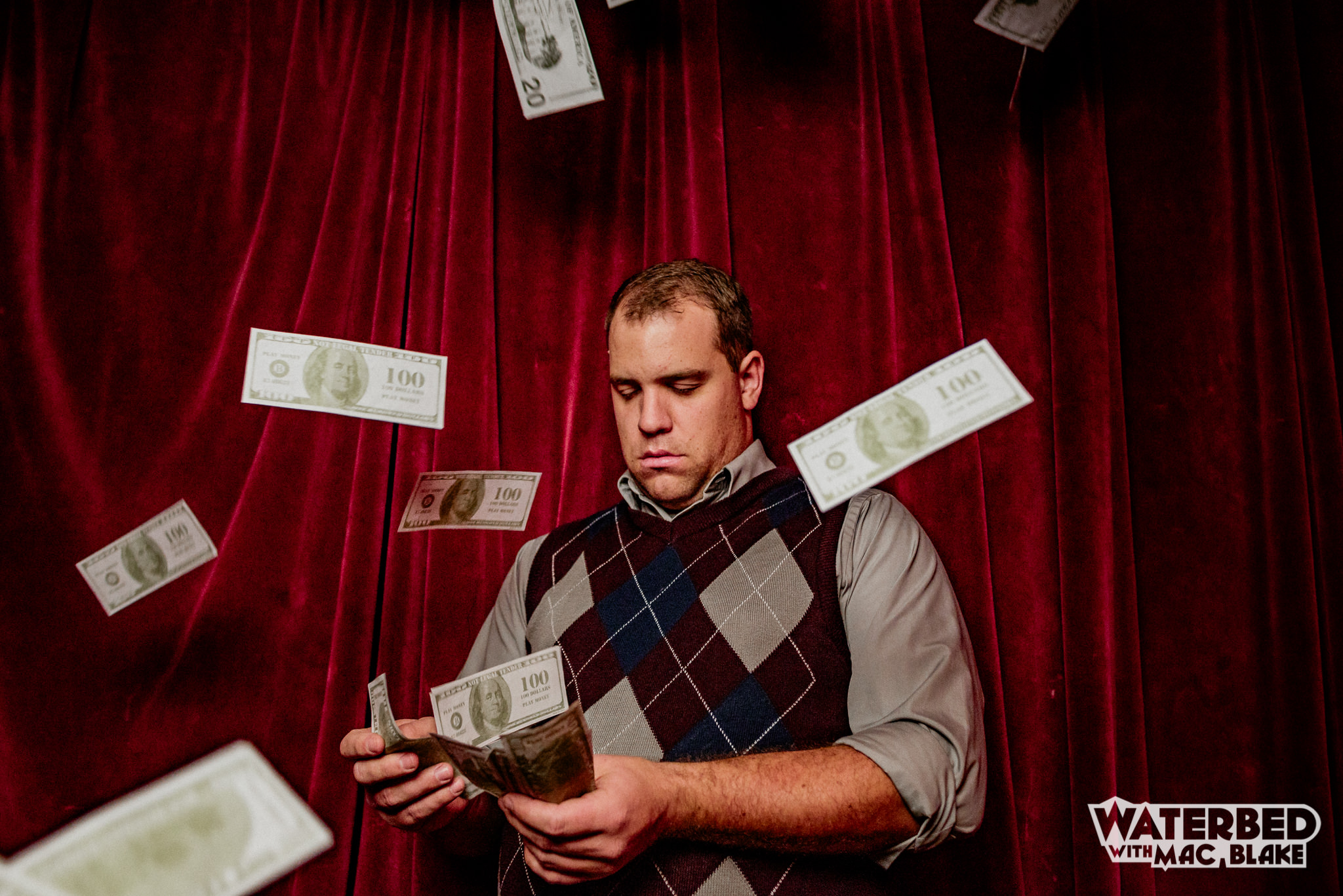 Sometimes it requires having other people throwing things at the person in the booth. Does anyone mind having money raining on them?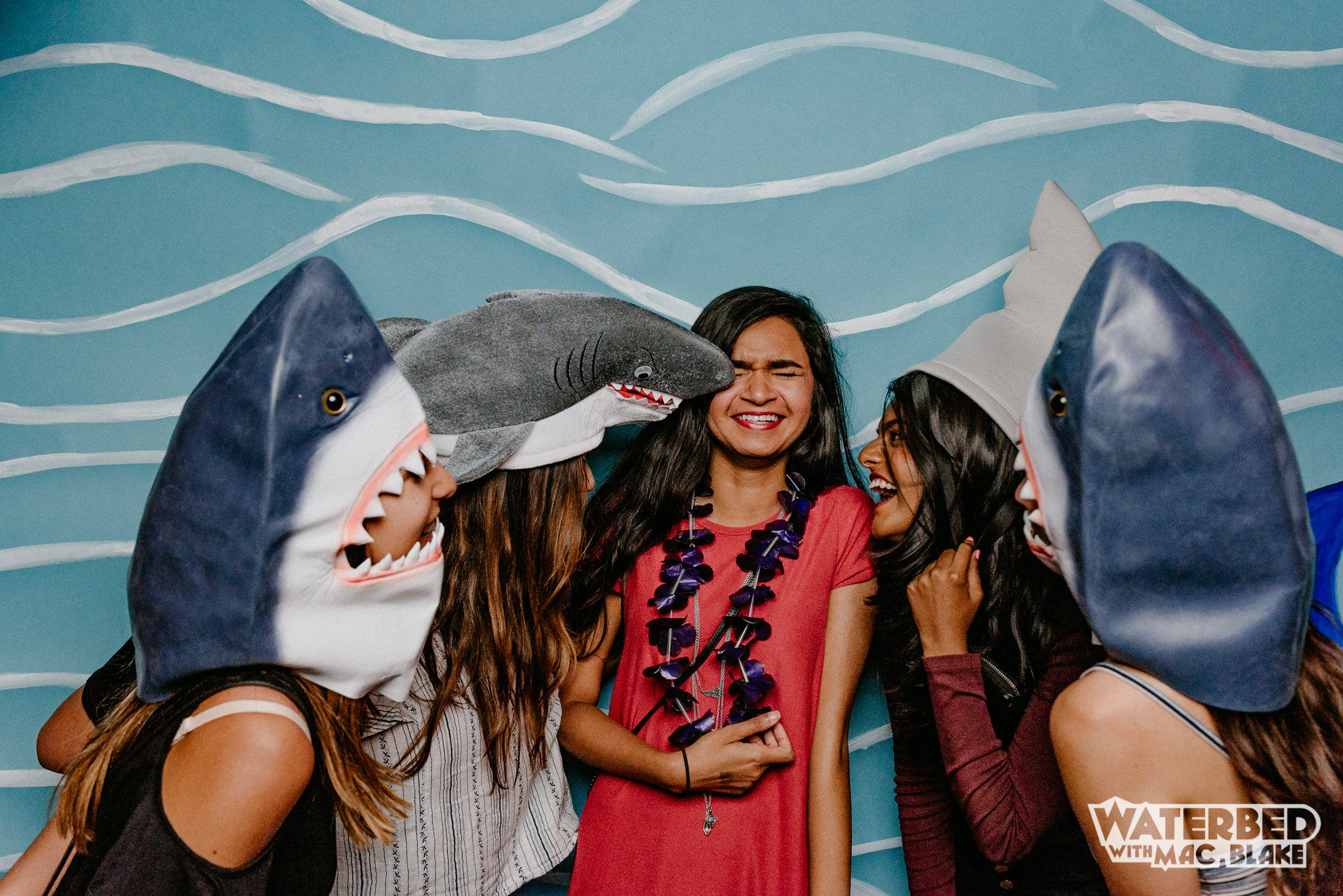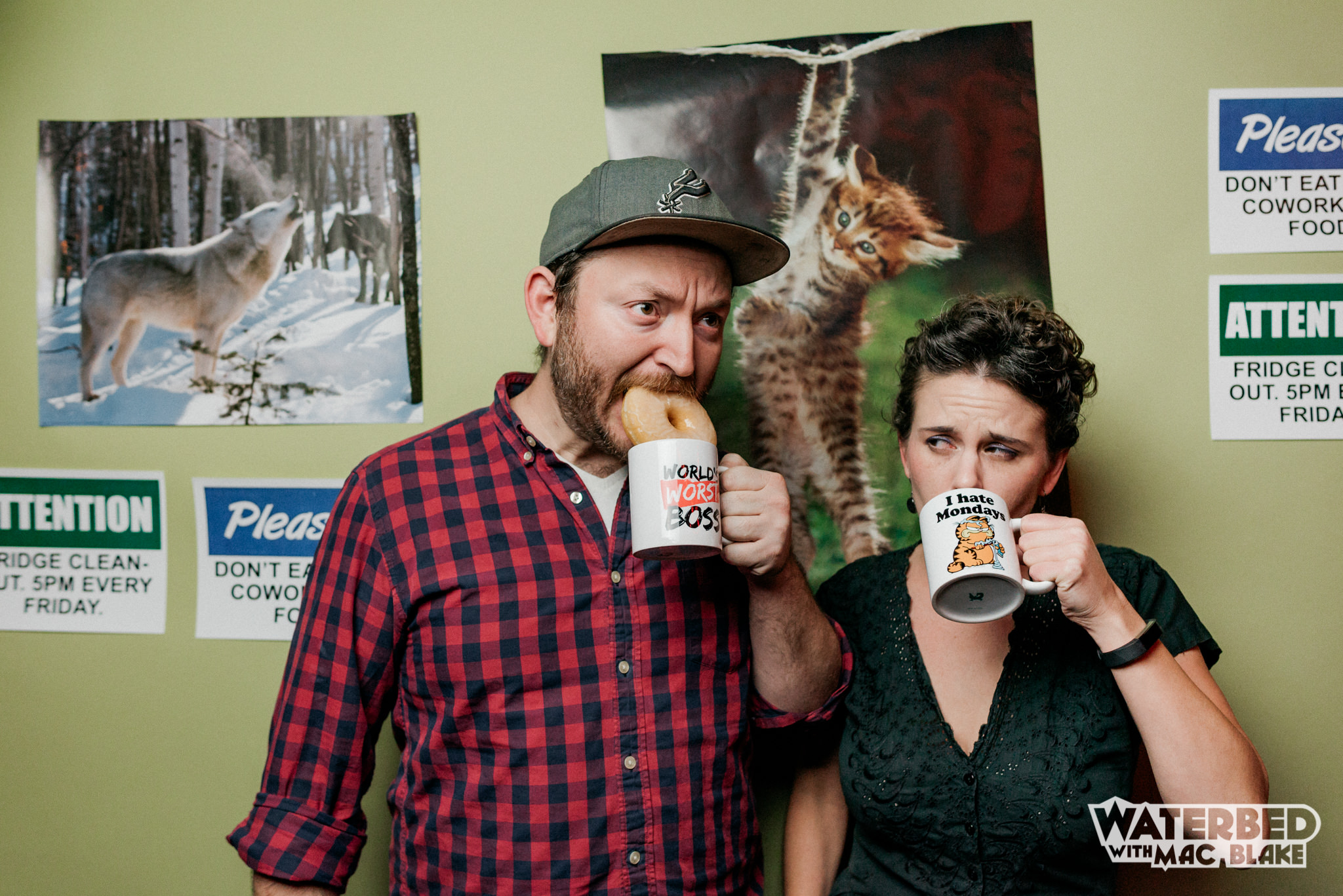 You may remember these two from "dracula hands" above. They always knock it out of the park creating something hilarious.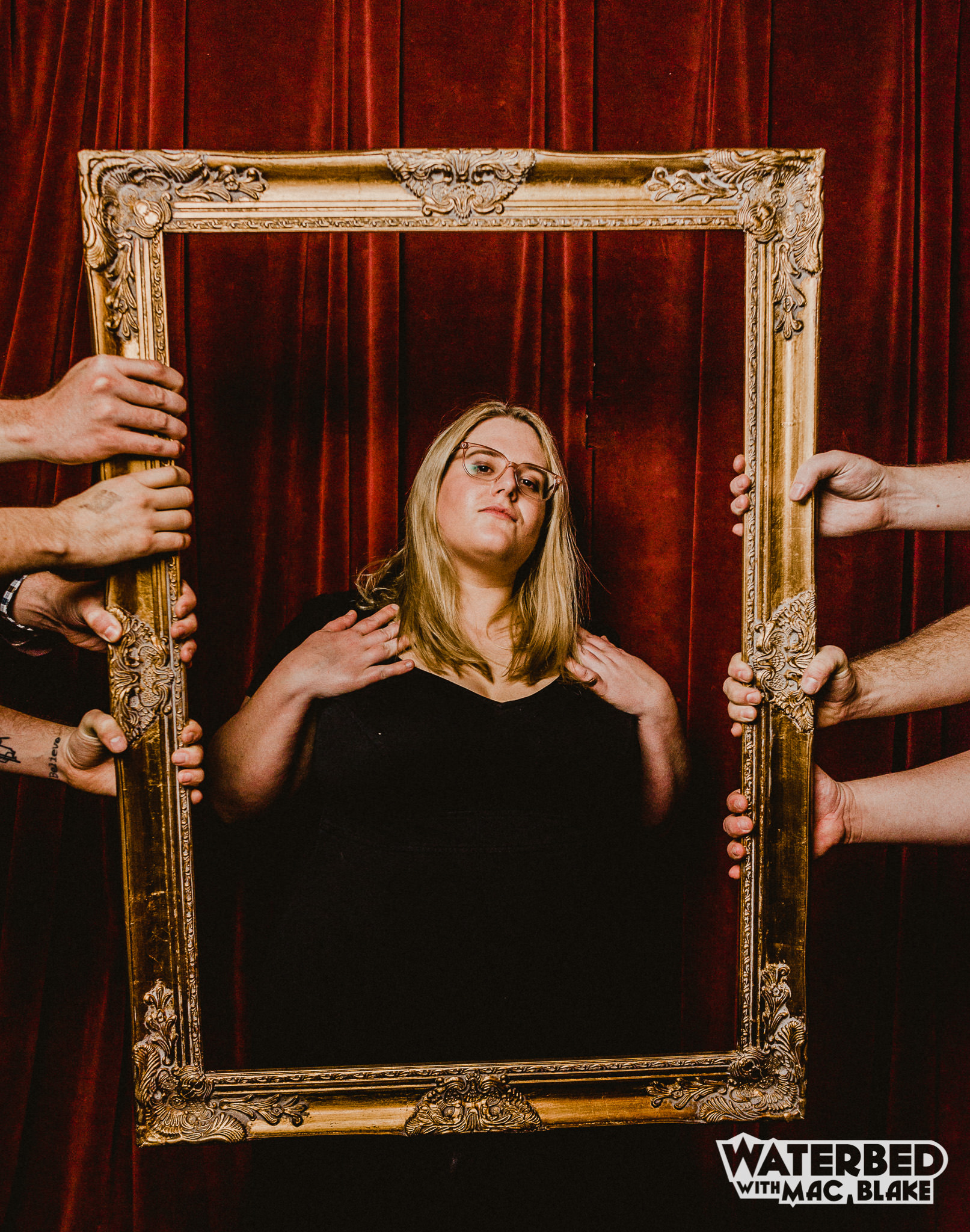 I had the idea for this photo while the show was happening. As soon as the show was over, I got 5 gents to help hold the frame. I was imagining an ancient greece-inspired renaissance painting with a goddess being waiting on by others.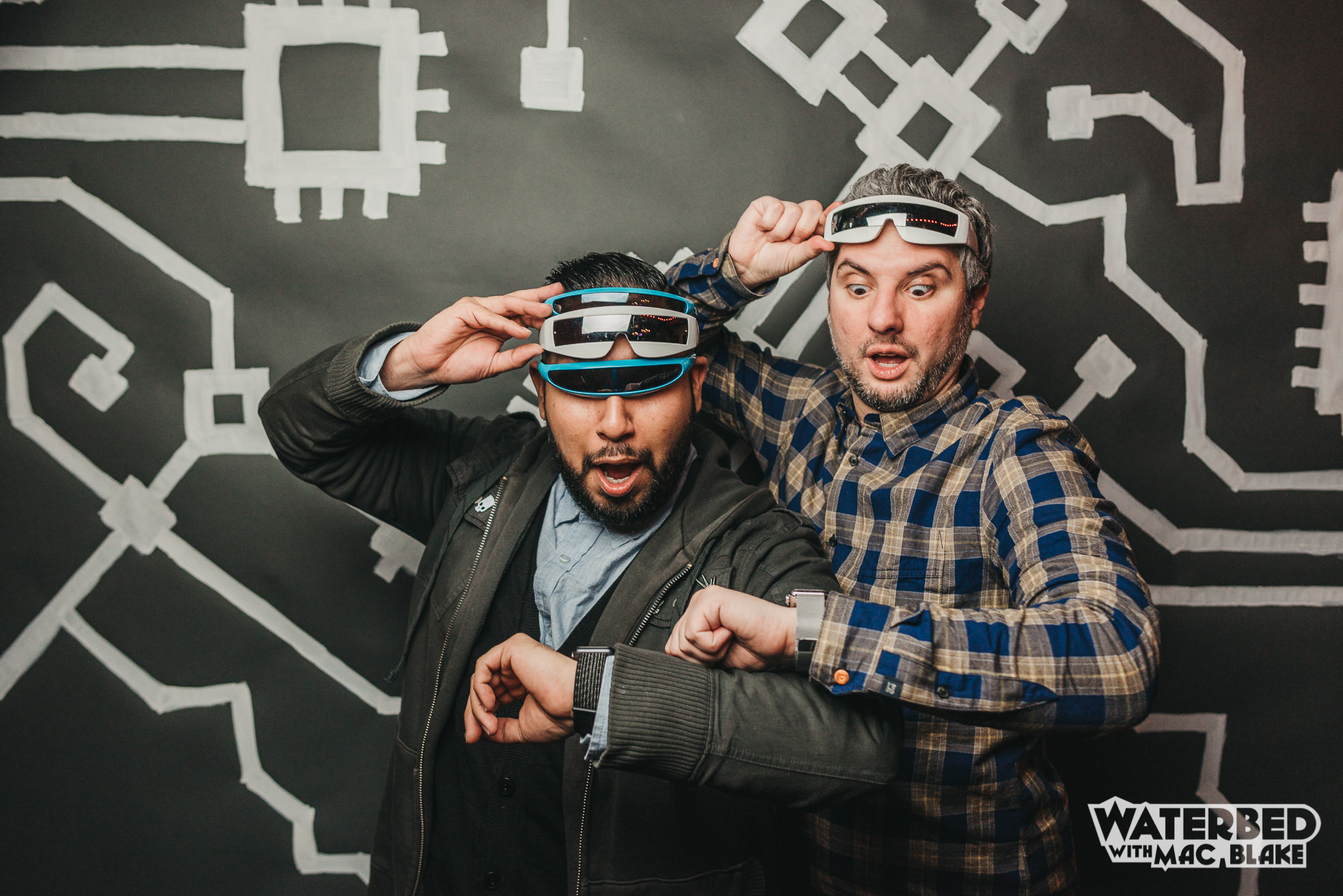 Classic reference. Another hand-painted background.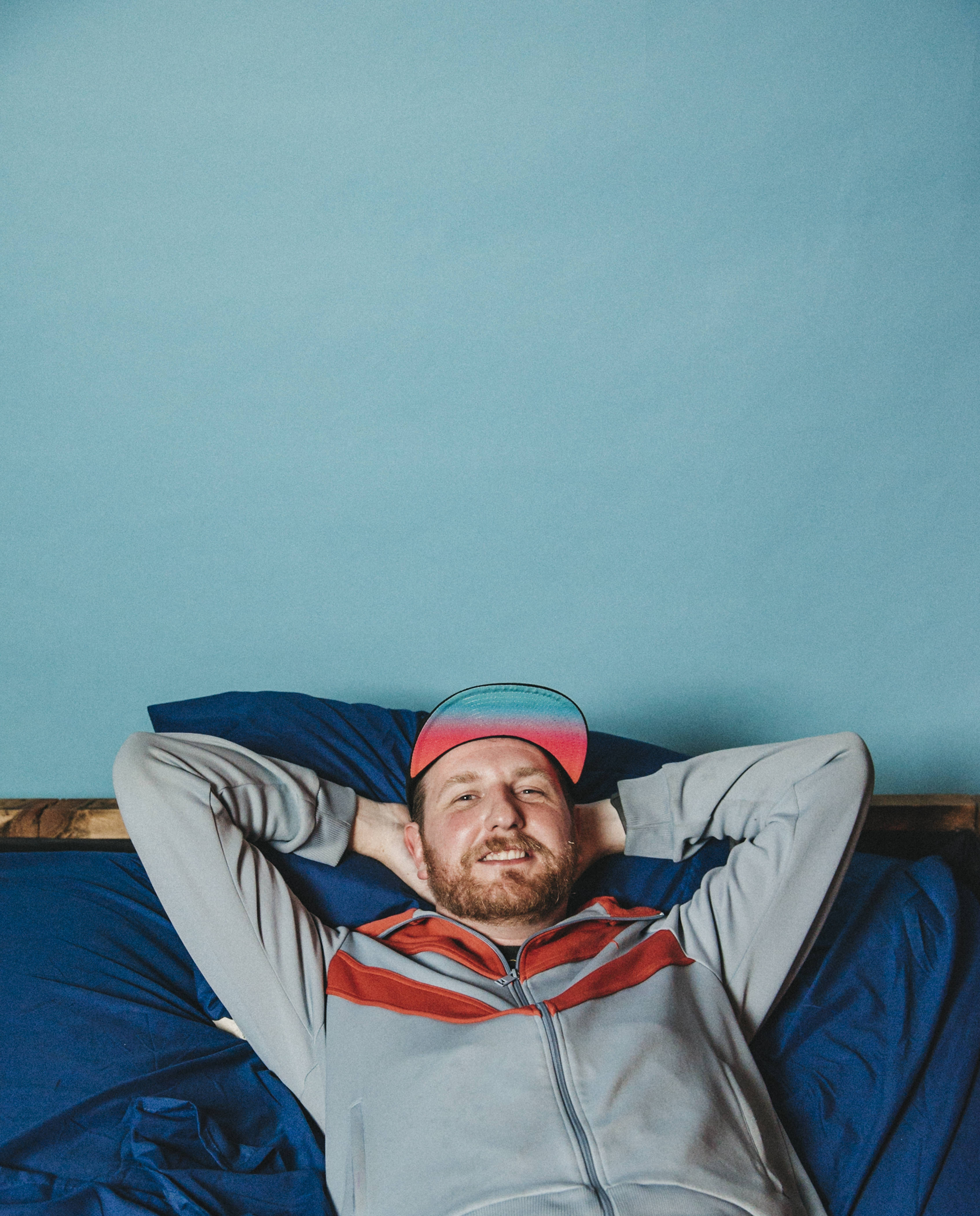 Then there was the time that Mac bought an actual waterbed on Craigslist and we used it as a photo booth. It was a crazy evening because lighting people lying on a waterbed is hard.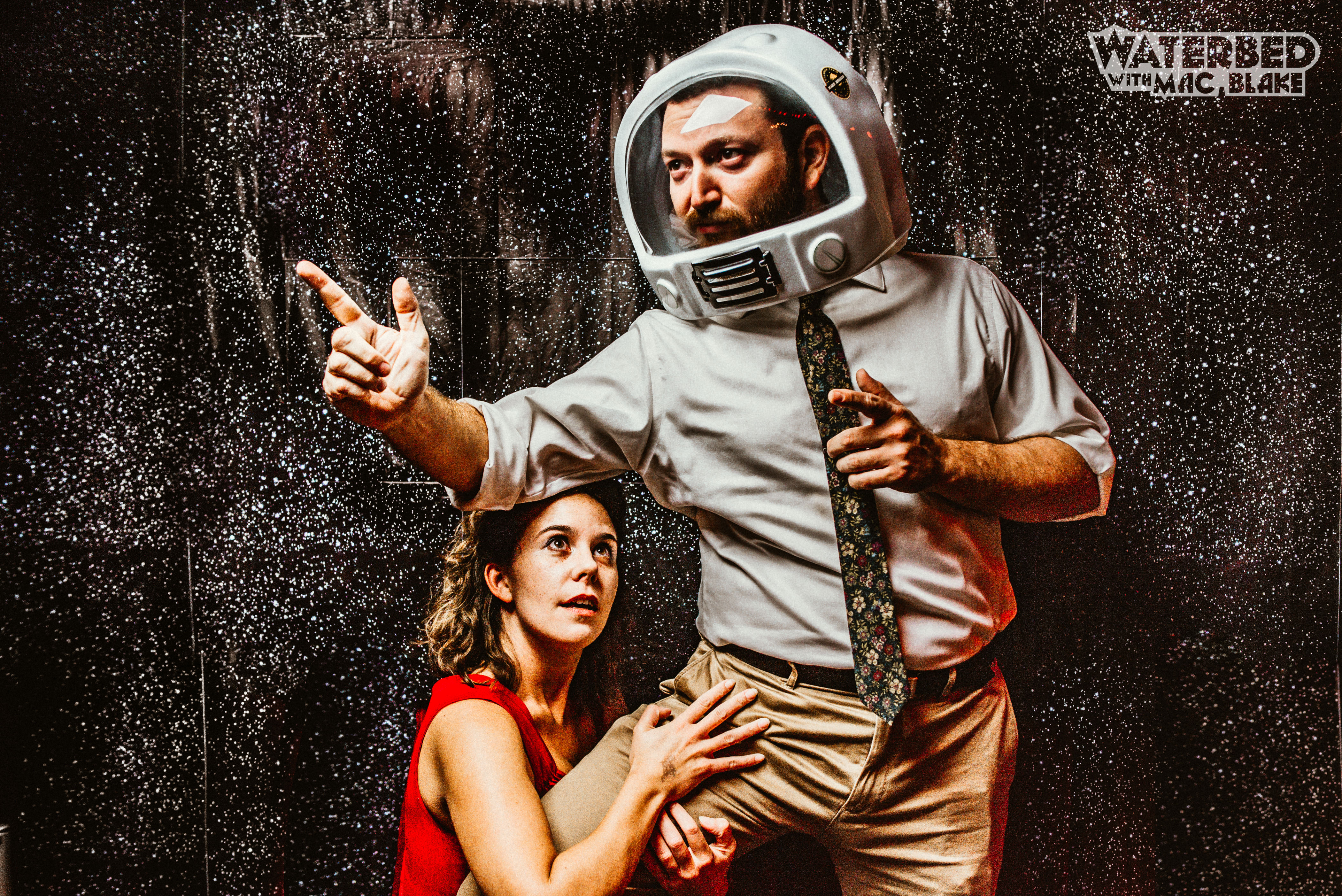 This might be my favorite of these two. Also, space-themed is a soft spot for me. The overly dramatic editing was an attempt to reduce the glare on the shiny space background.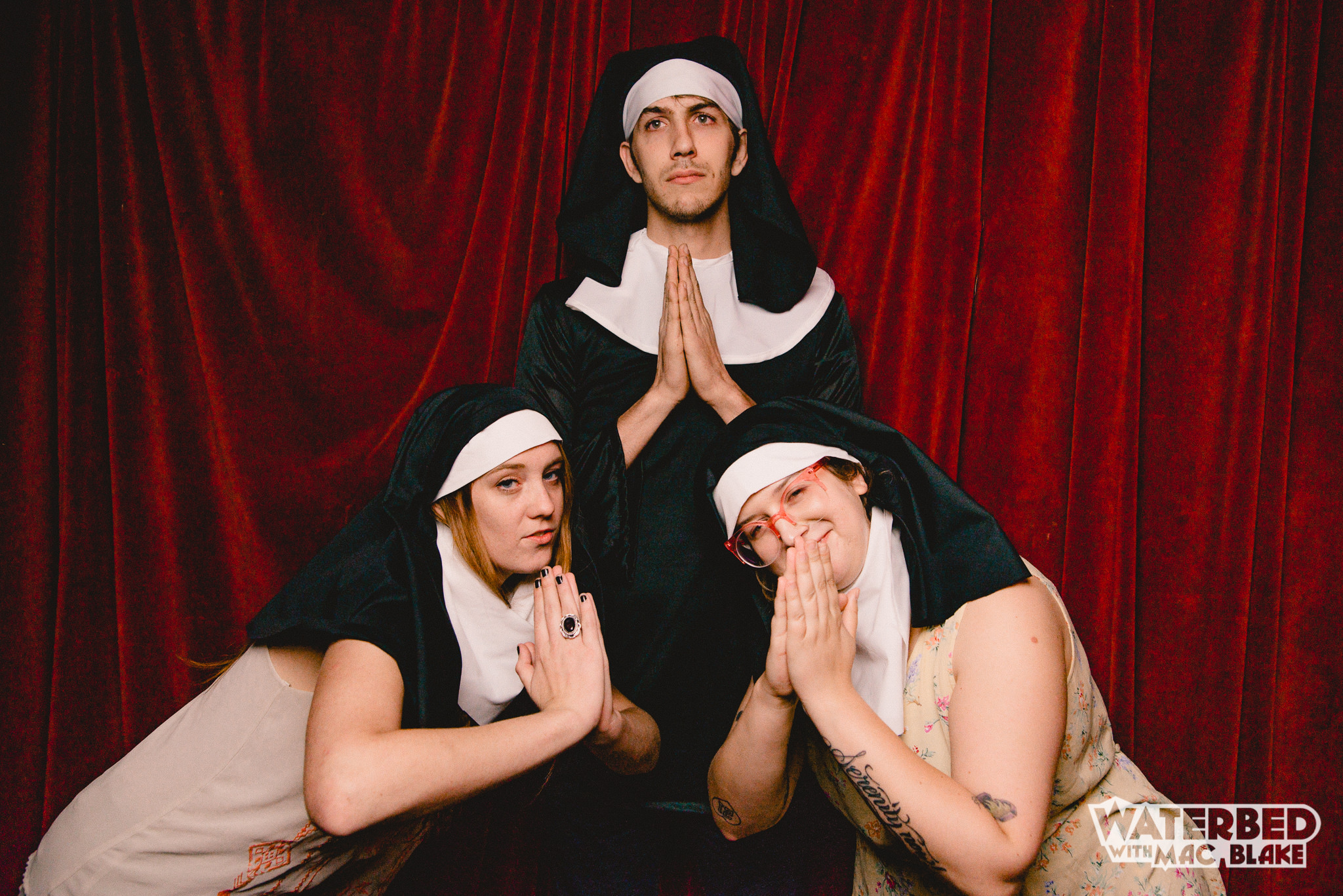 Sometimes things come together at the last minute. I made these two nun habits (on Rachel and Avery) the day of this show, with safety pins and iron-on binding tape because I had gotten rid of my old sewing machine the year before.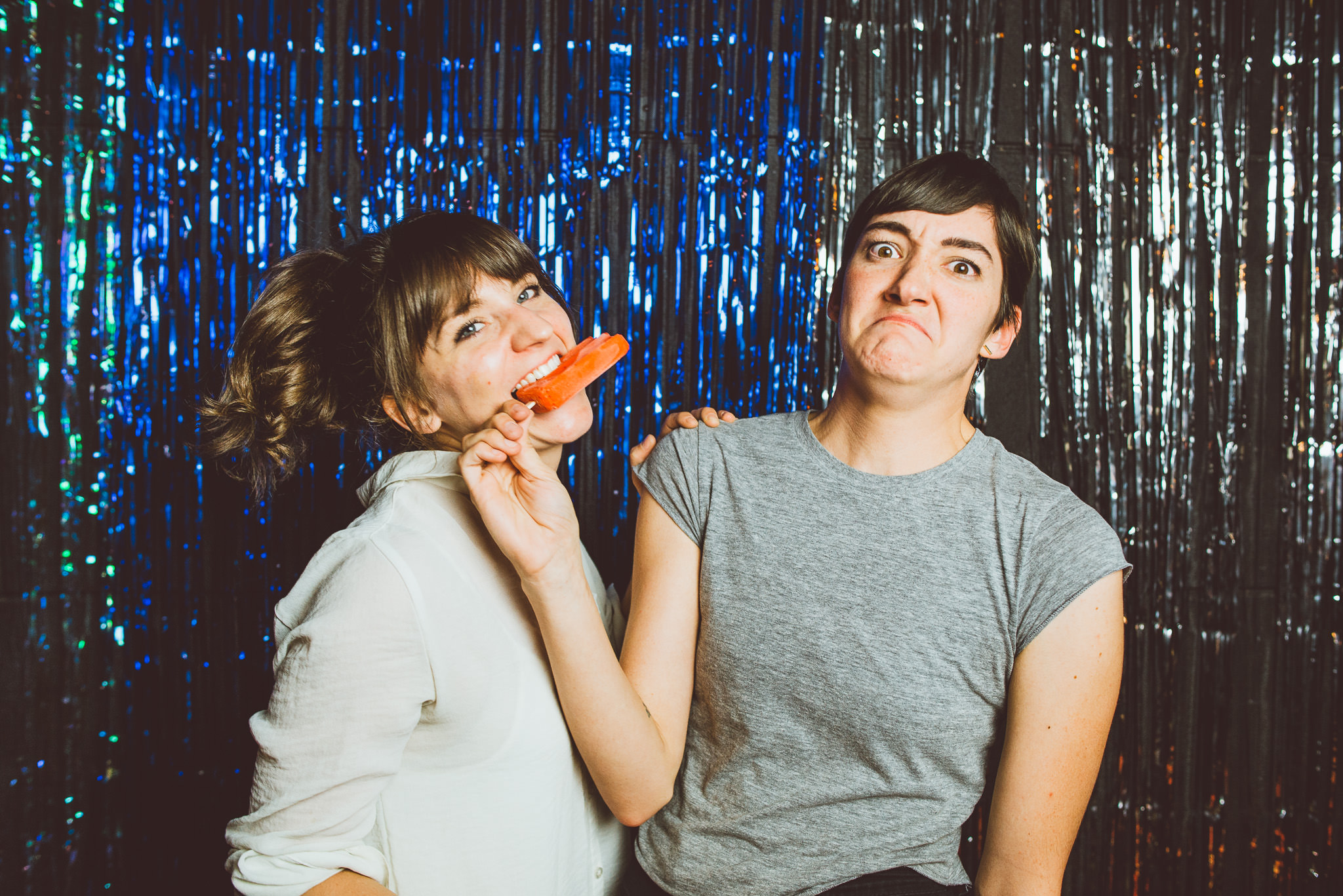 Almost every year, there was a summer show where Mac brought popsicles for the audience members.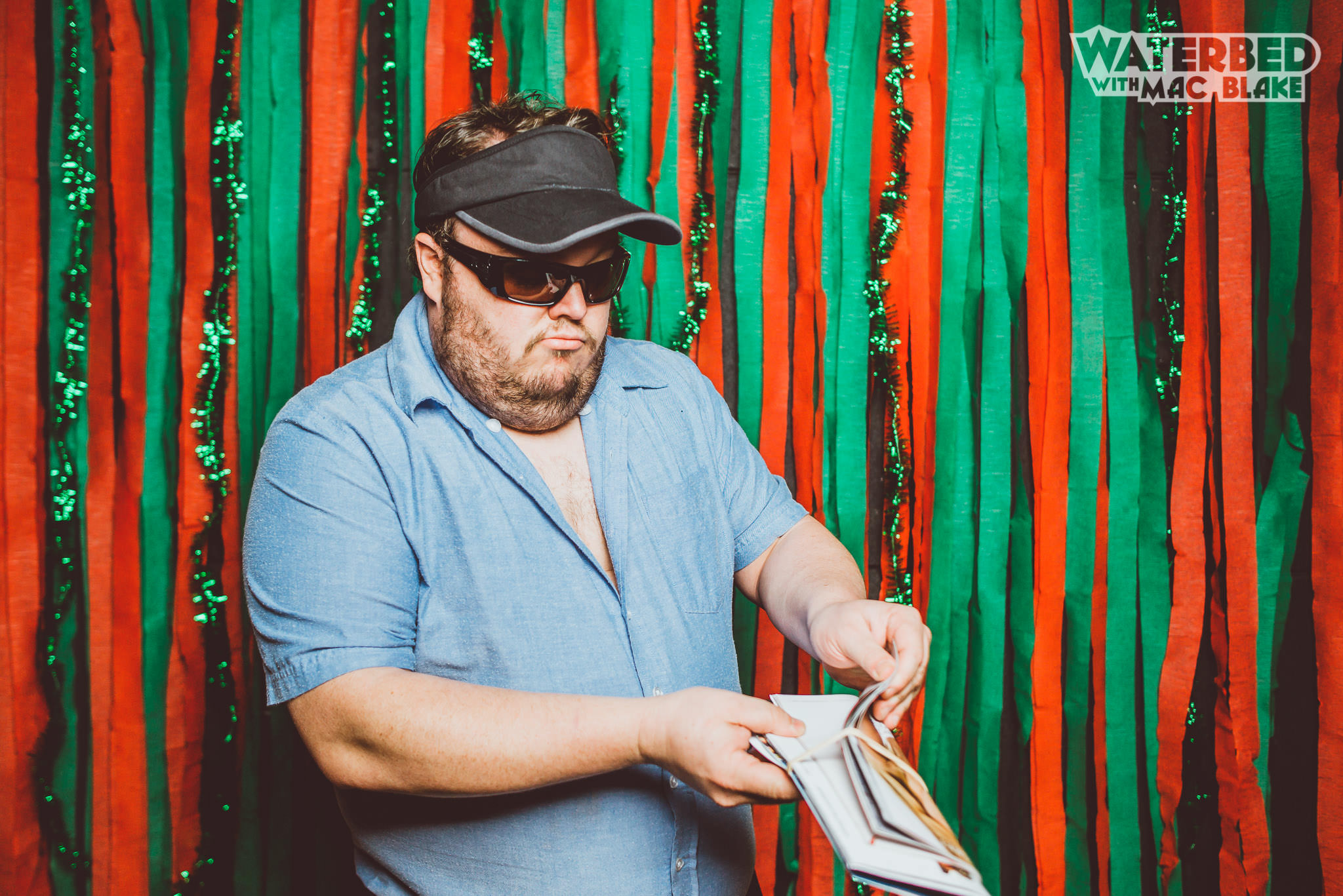 Greg the Mailman and his salacious letters at the end of almost every show. Definitely the last time I've heard the word "turgid" used.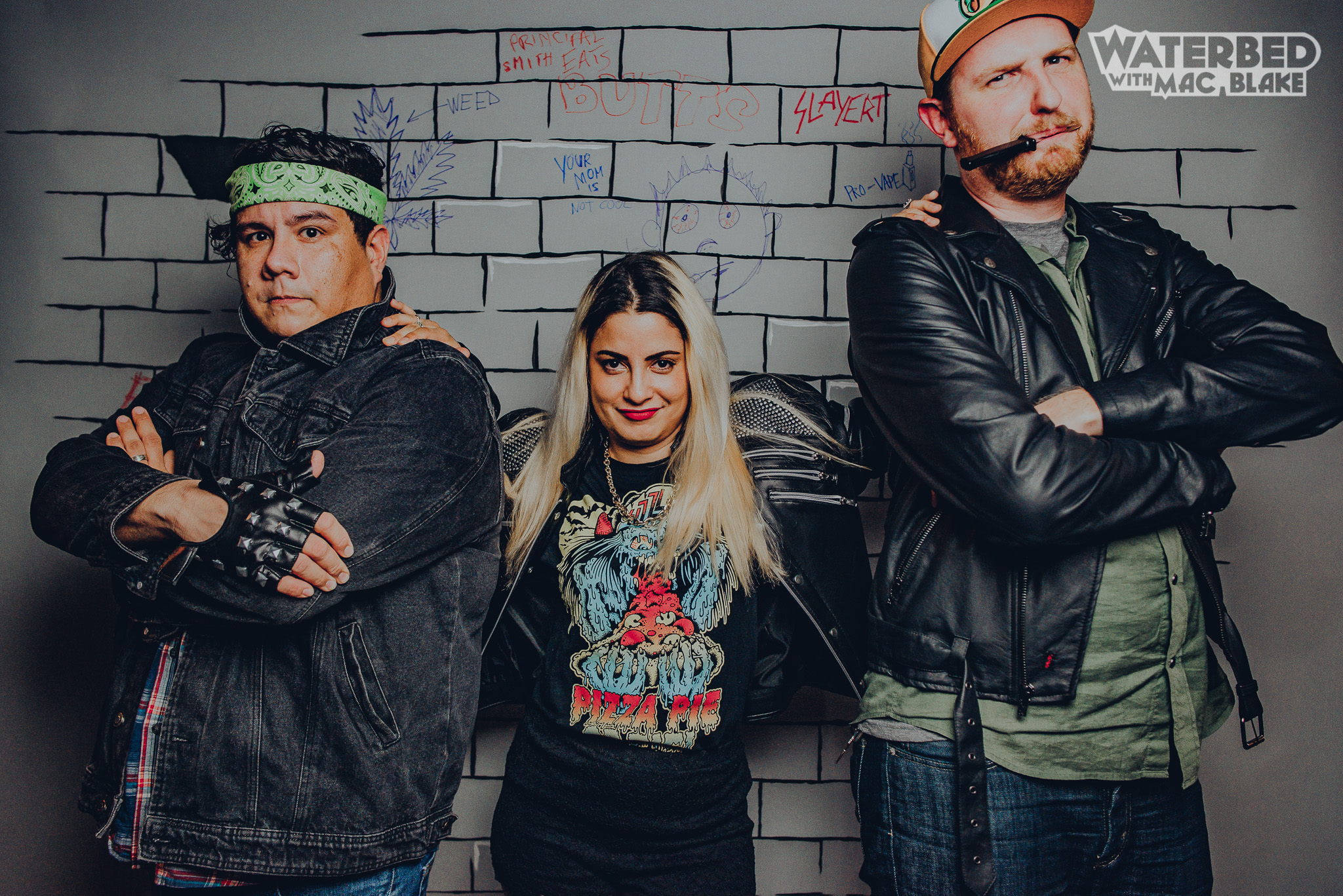 For "Bad Kids", we wanted to have a graffiti feel. So I painted a brick outline with black paint on a gray (not white so it would be edgier) paper background. When we first setup the booth, we gave everyone around a sharpie and asked them to start writing the kinds of stuff they saw doodled in high school.
Also, this was the only time we had the booth outdoors and it rained, so we ended up bringing it inside anyways.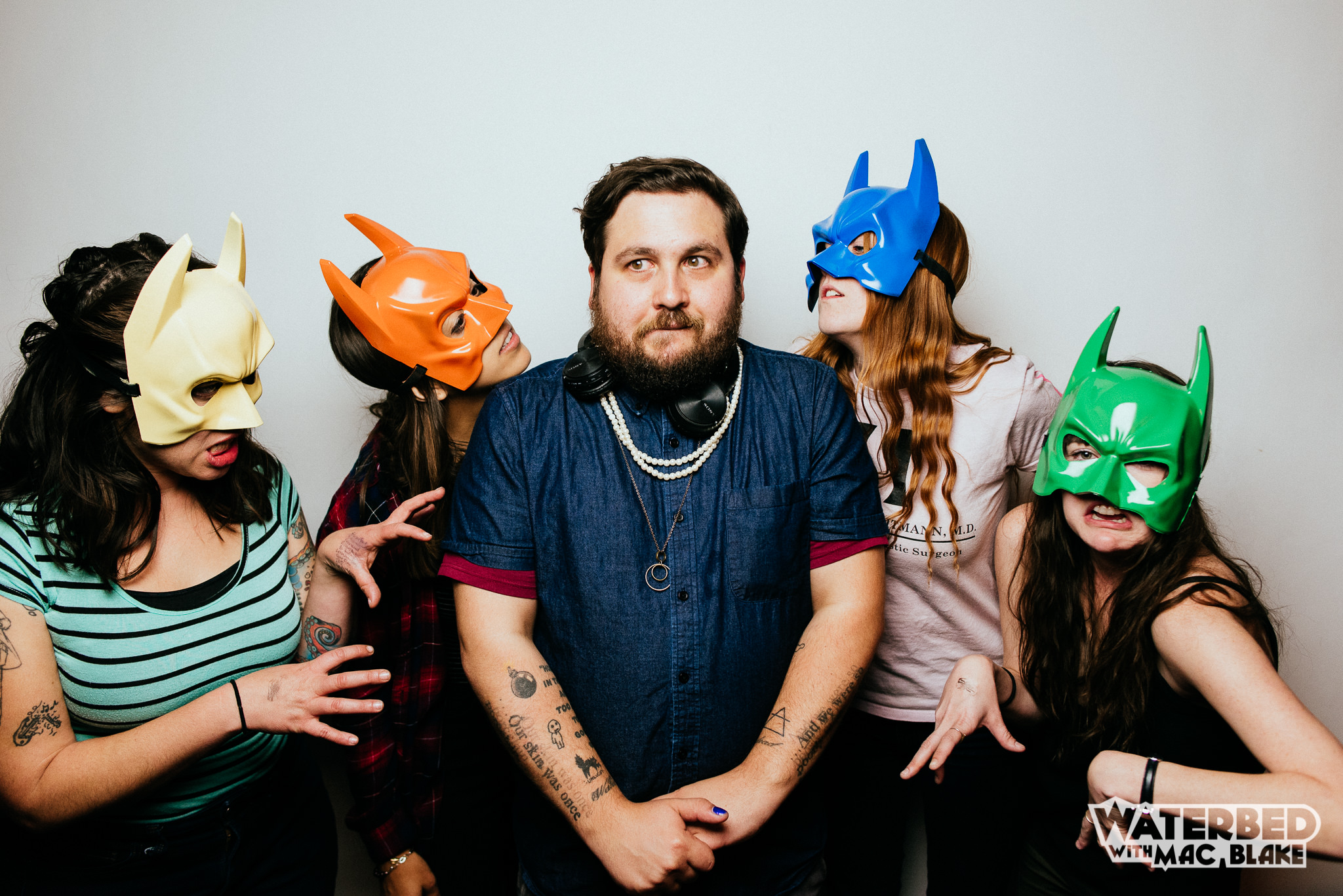 Mac spray painted all the batman masks, and unfortunately, the red one left stains on people's faces so had to be retired quickly.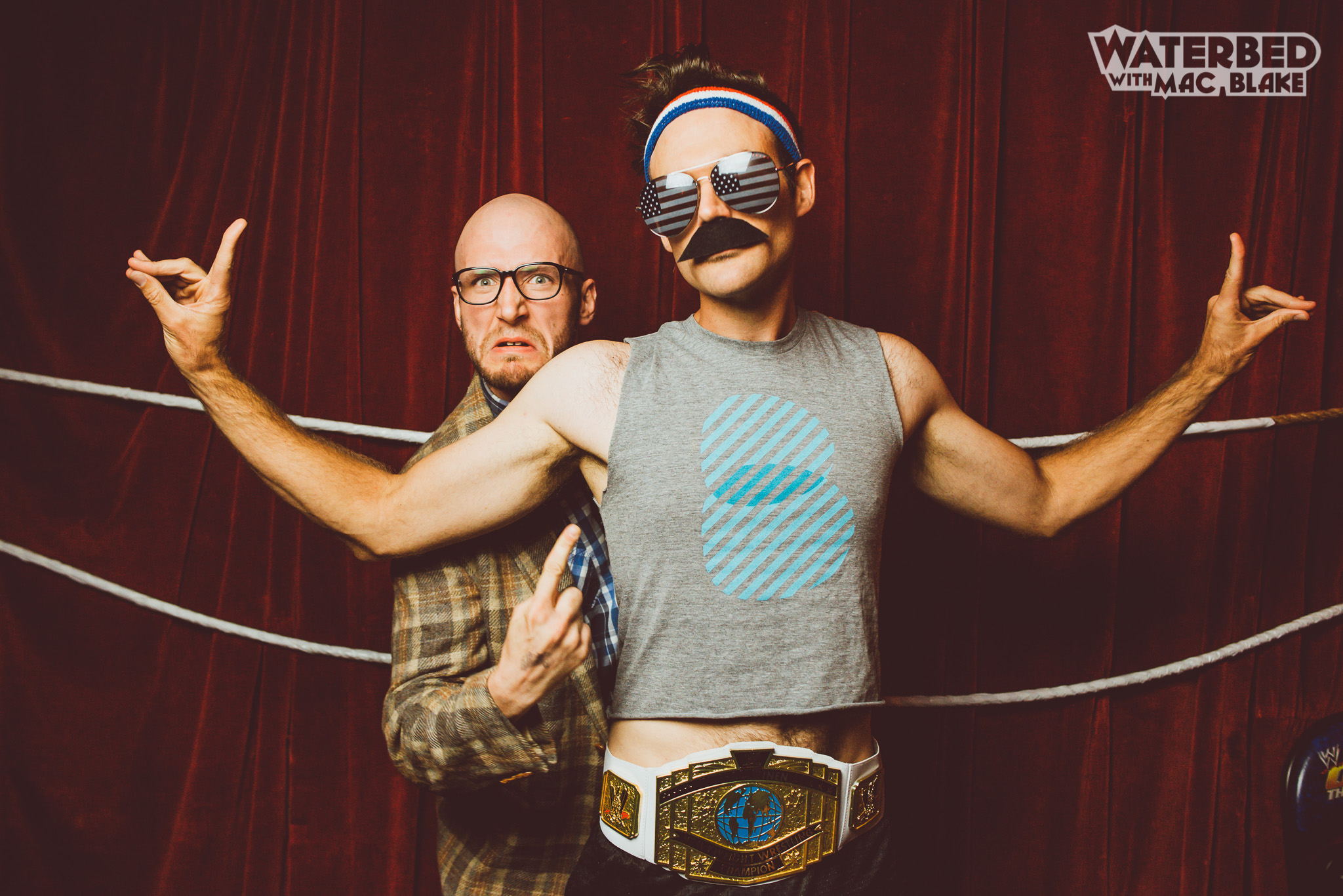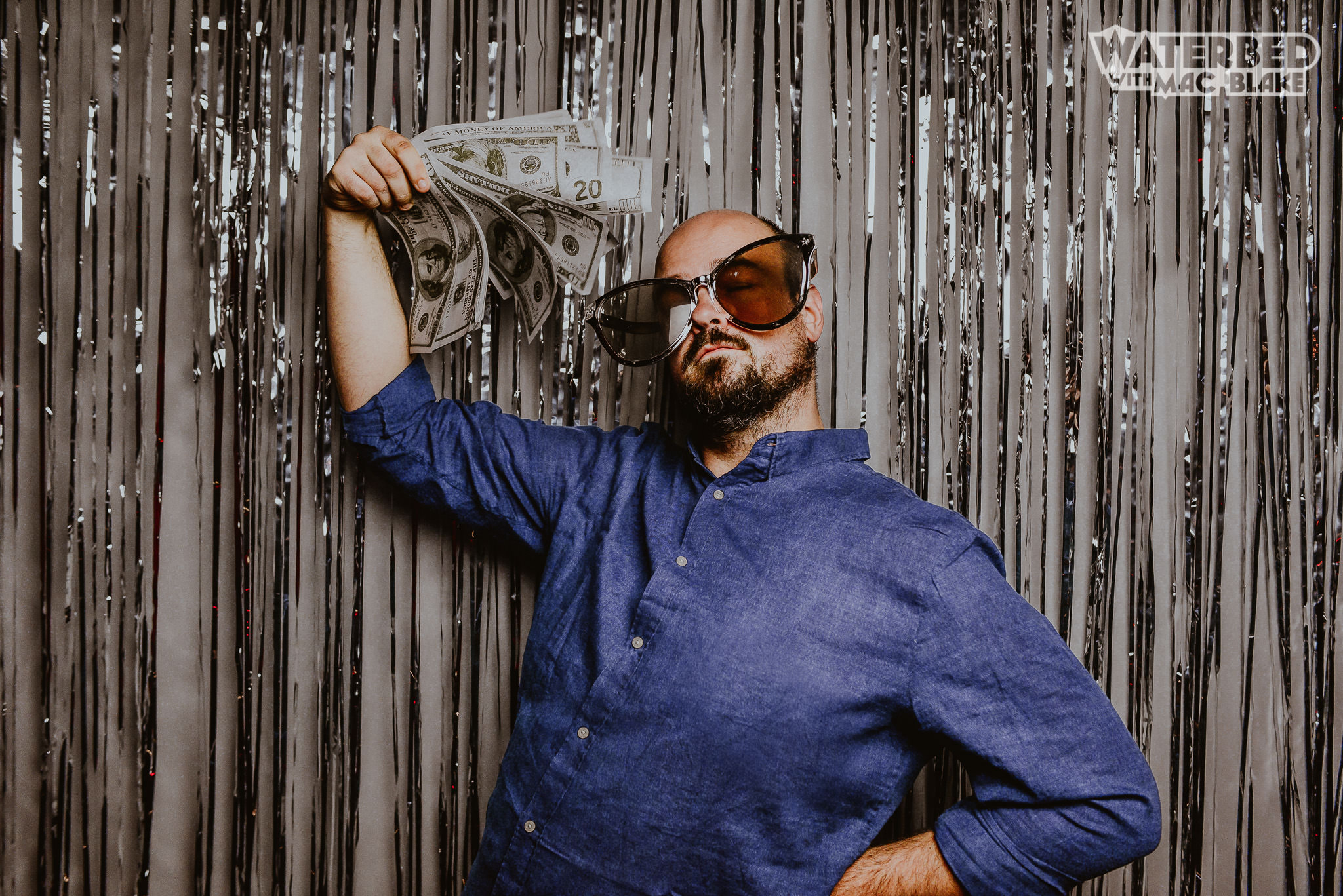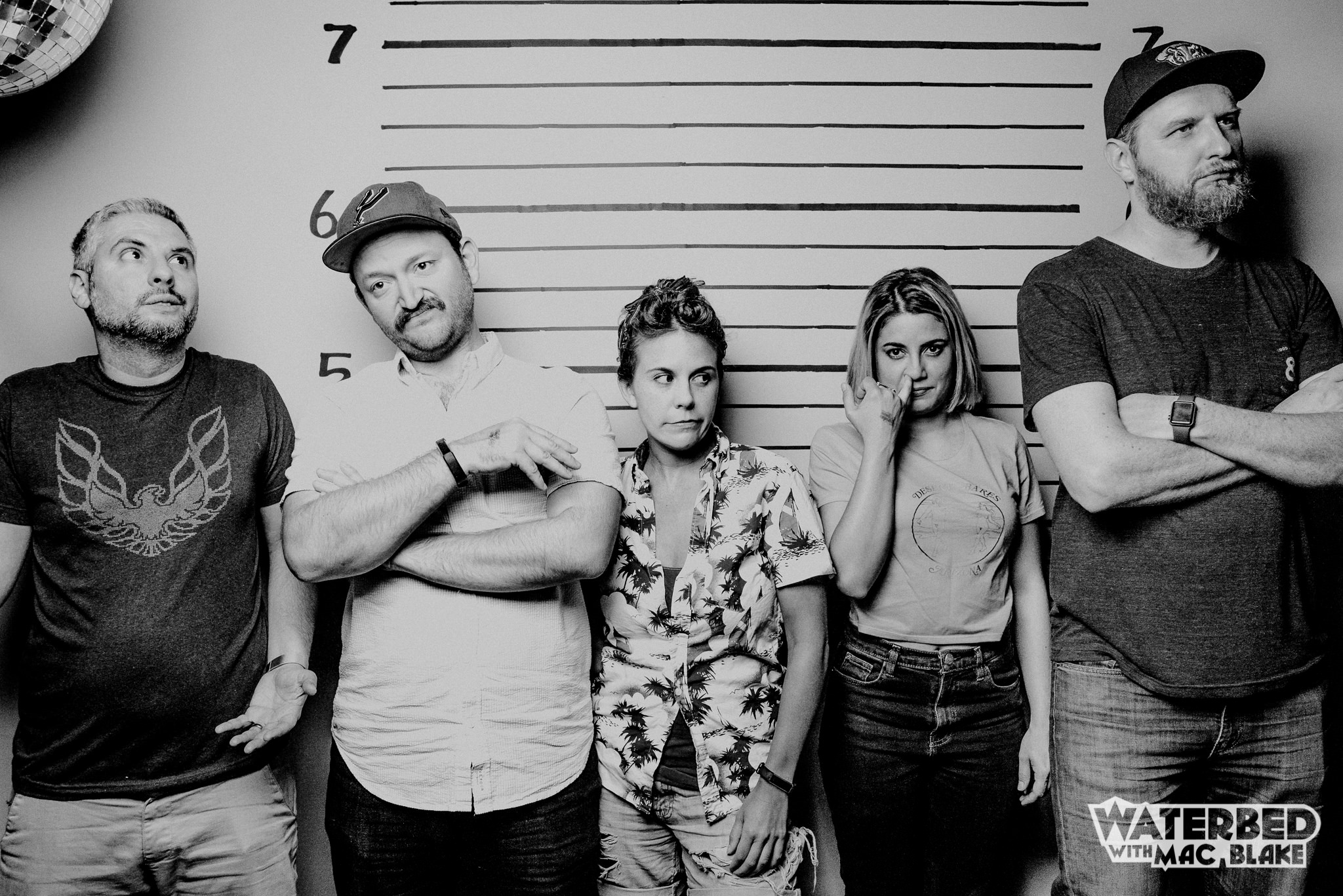 Love all the people in this photo. I'm so grateful that Mac gave me a chance 4 years ago. Thank you Waterbed for a great run!