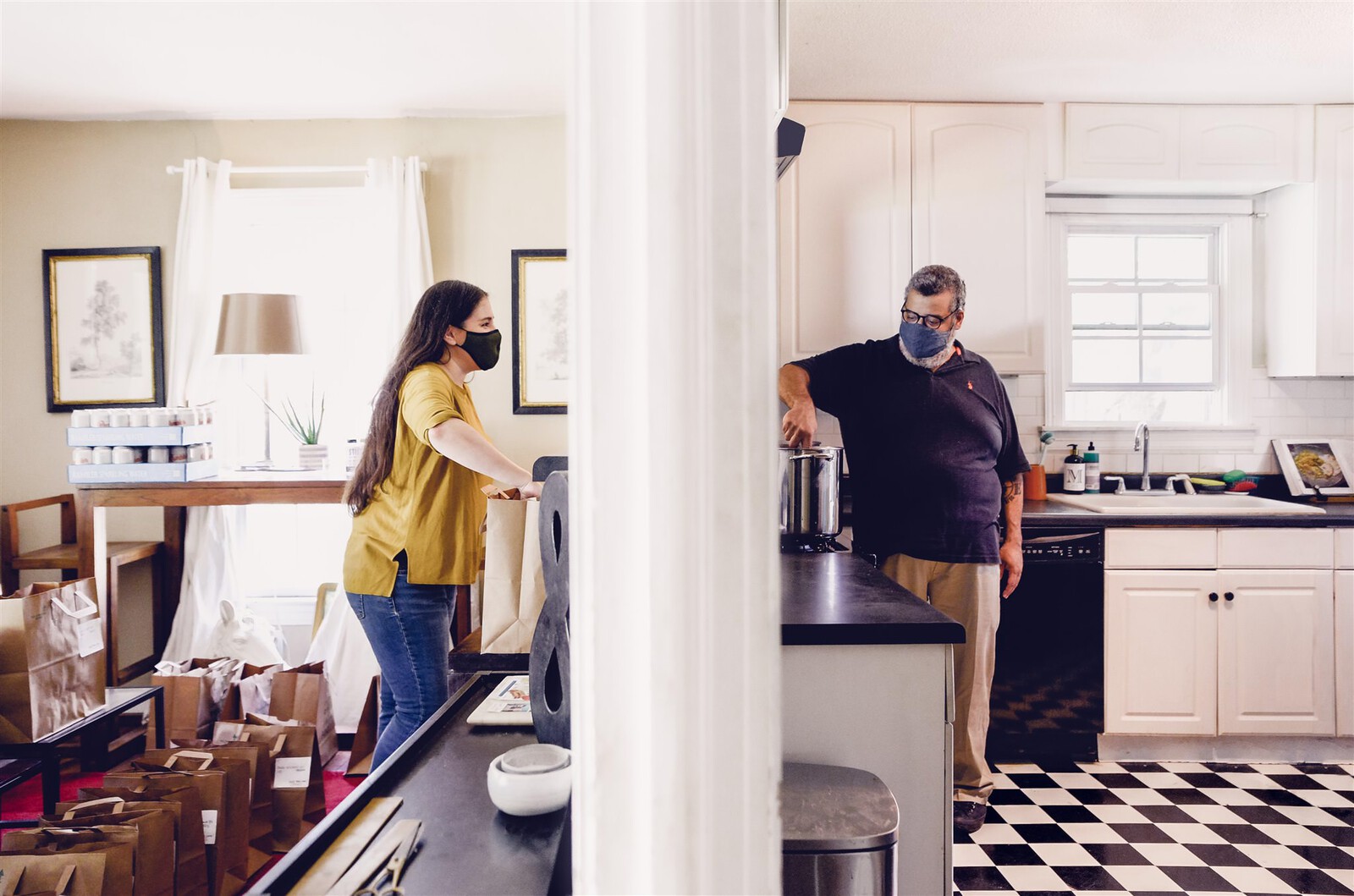 When Covid hit, Maris and Chris found a way to reach out during lockdown and help those in their community from their own kitchen. They began delivering home-cooked meals each Sunday to anyone in Austin who signed up with the hope of helping those struggling with food insecurity during quarantine, and have now served a total of 4,800 meals with the help of generous local businesses, drivers, and bakers each and every week.
Beyond serving meals, they also mobilize the Red Beans community for other causes. They participated in the Summer Fan Drive for Family Eldercare, raising over $7000 to purchase fans for elders in hot homes as the temperatures continue to rise.
I have had the honor of photographing them multiple times since their beginning, and it doesn't look like they're slowing down anytime soon. It's inspiring to see the ways people have found to contribute and support others. I hope it is a sentiment and spirit that continues to expand to connect more and more people.
Would you like to support Red Beans and also get a sweet treat? This Sunday 8/29, Scull House Sweets is hosting a pop-up at Veracruz All Natural on Webberville Rd from 10am-2pm, offering cookies with all proceeds going directly to Red Beans.
Learn more about Red Beans & Ricely Yours here: redbeansaustin.com | Facebook | Instagram