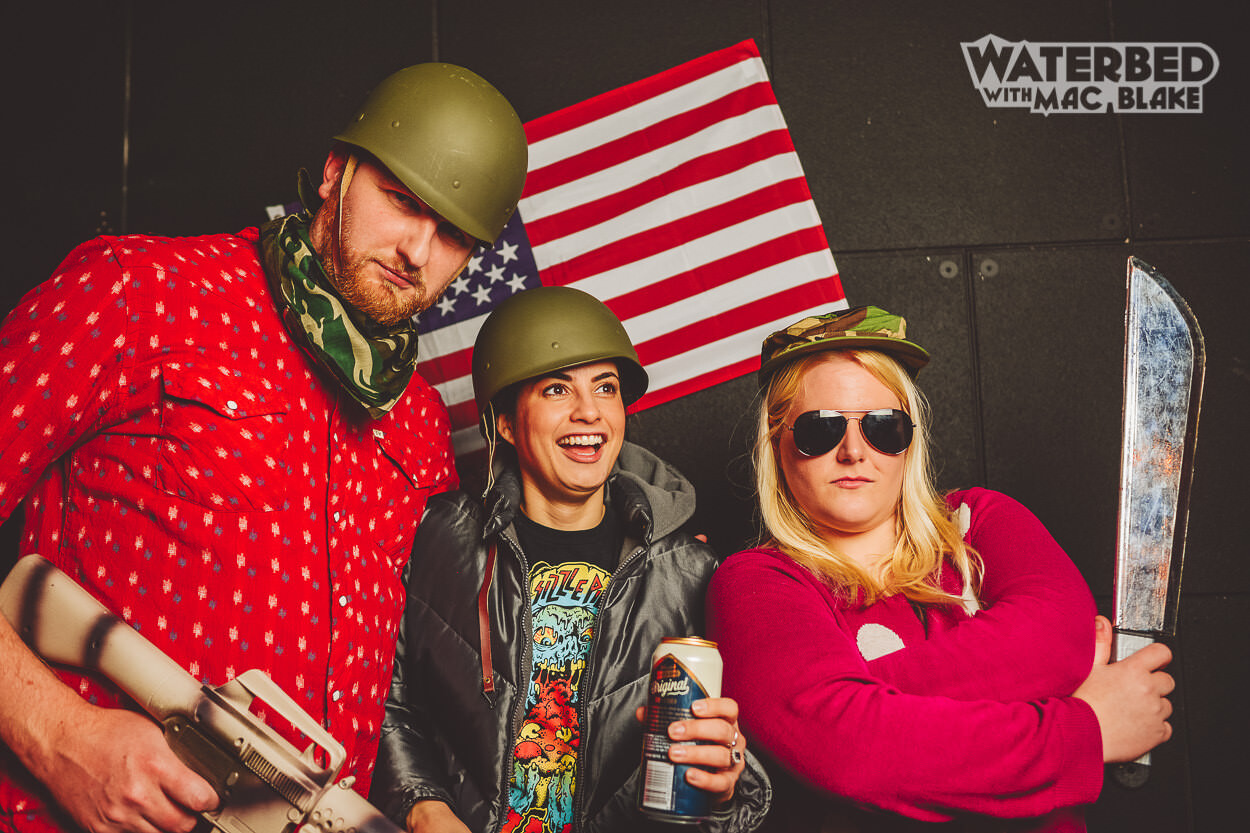 Here's another totally silly pre-show photo booth for Mac Blake's monthly variety show, Waterbed. The theme - COMBAT. Actually, half the time I think it was just about the aviators and the American flag. It ended up going in a bunch of different directions.
I'm even more stoked for April's photo booth because it's all about UNICORNS. Don't miss it!!
The next show is just two days away, Thursday April 2nd. Check out the deets here. Or like Waterbed on Facebook for future updates.