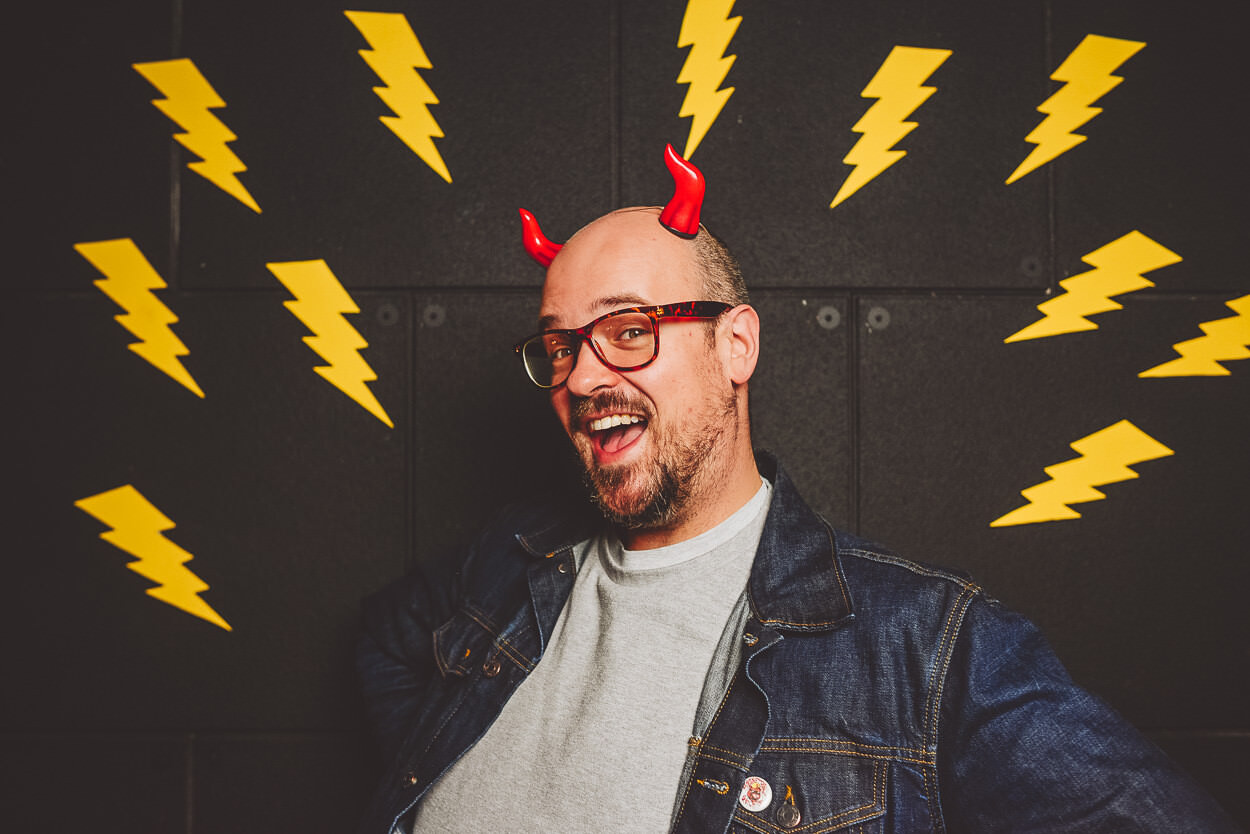 This was a fun, little "dark arts" photo booth, and super easy for me because Mac Blake provided all the props and cut out all the lightening bolts. Lightening bolts = dark arts. :)
Waterbed is Mac's monthly show at Coldtowne Theater, blending sketch and stand-up. Next one is just two days away, Thursday March 5th. Check out the deets here. Or like Waterbed on Facebook for future updates.
UPDATE: Mac's first comedy album "Bird Drugs" just came out! Seriously funny stuff. Here's a tiny taste. Also, you can see how tall Mac is, so you won't be surprised when you see him and then panic and ask him if he played basketball in high school.