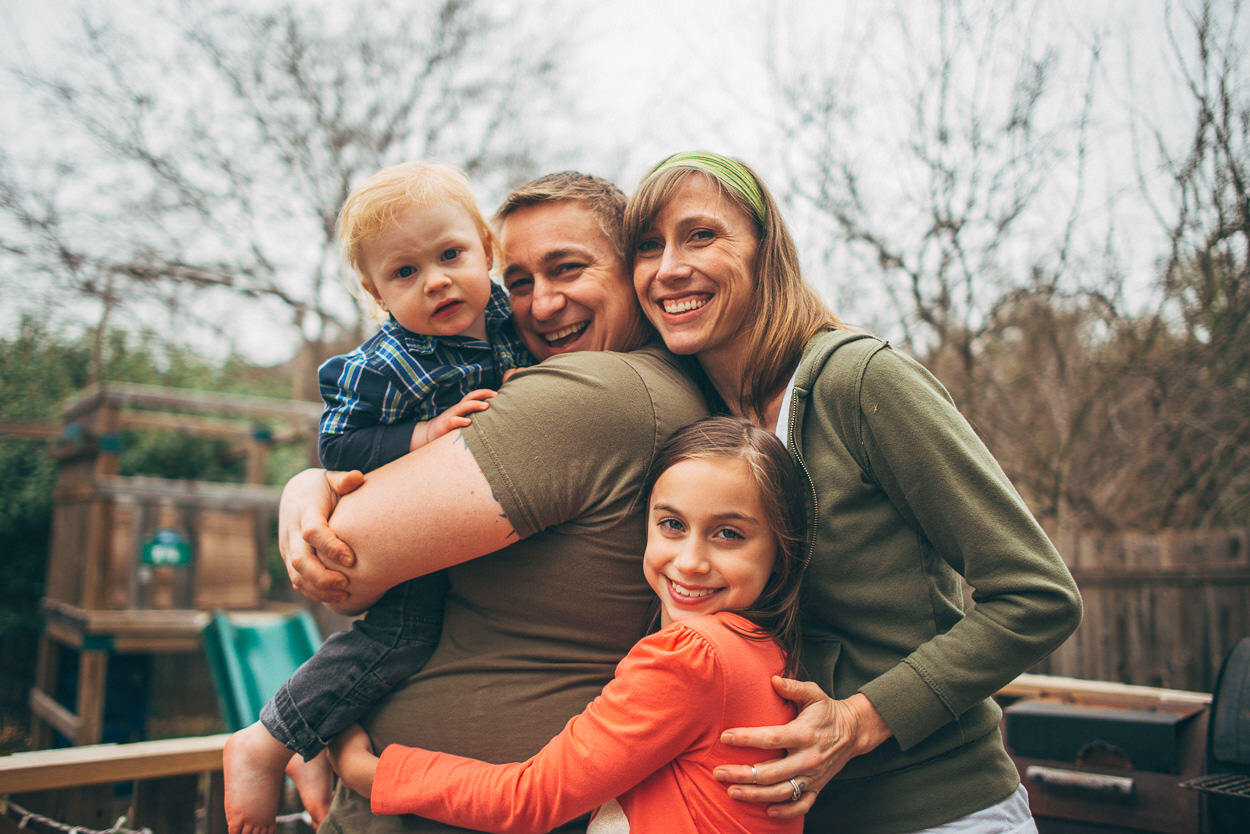 Love this family. They sent me home with a bag of fresh swiss chard from their garden (because it was beautiful and I was eyeballing that shit) and a new crockpot recipe for balsalmic roast beef that I can't wait to try.
Quick time warp moment: I remember when Falon was just a BABY! It's pretty crazy to see how much she already is a young lady. Bursting with smiles, just like her dad.
Little Gus is TOUGH! Bounces back from a fall quick and is ready for more, more, more. Seriously. The kid makes the sign for "more" right after getting tossed in the air. I was terrified for him. He was having a ball.
Anyways, Derek and I brought over mimosas and we spent a couple hours catching up on Sunday. It was supposed to rain, but never quite got there. The result: beautiful gray light for photos in the backyard. A pretty wonderful way to spend a Sunday, if you ask me.